Vine Street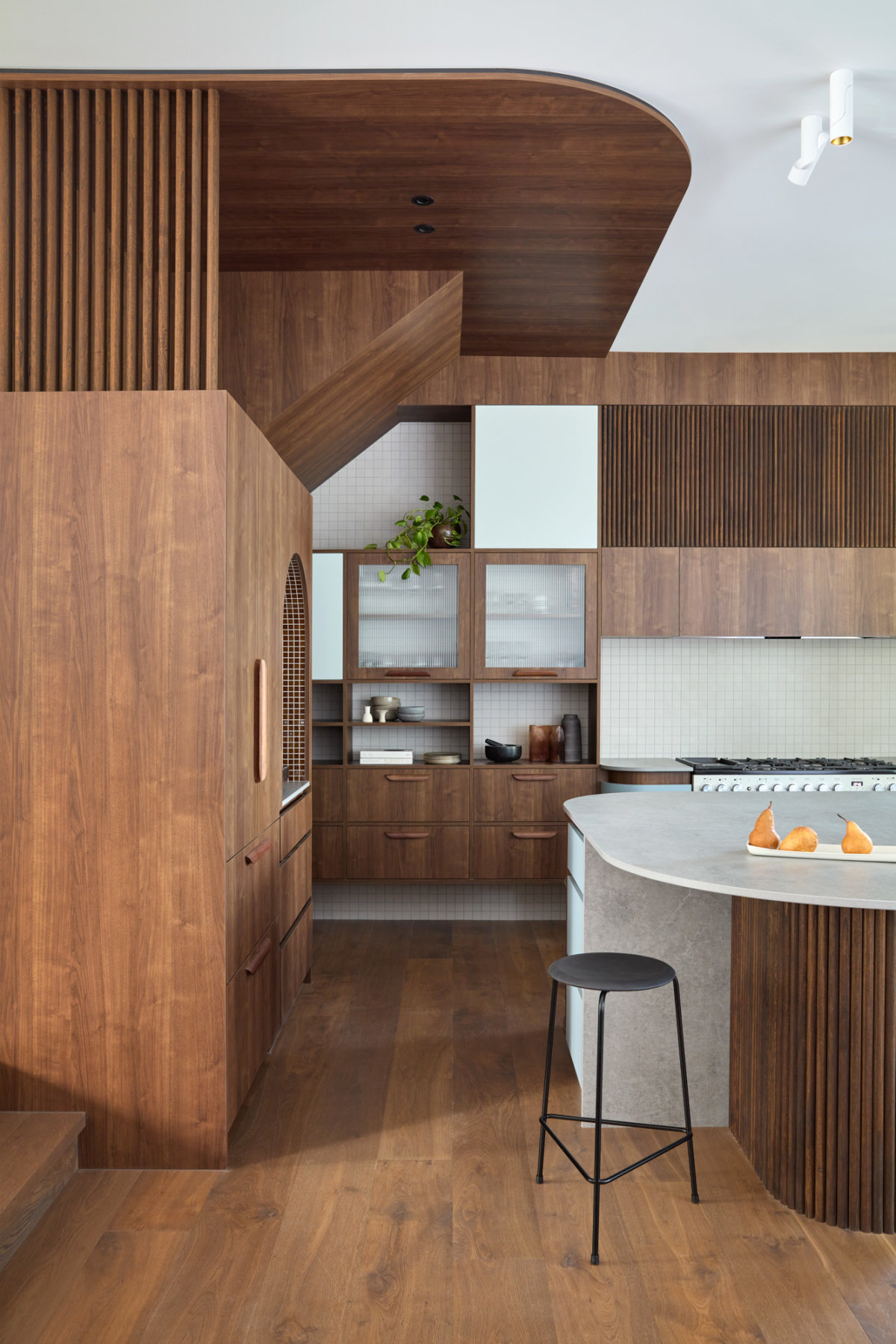 For the family who own Vine Street, the kitchen is the heart of the home. They en­trust­ed State of Kin to work within a recently completed extension to create their dream kitchen.
Year Completed

2021

Location

North Perth, WA

Area

65m2

Architecture, Interior, and Construction

State of Kin

Photos

Jack Lovel
Our challenge was to create a kitchen that refer­en­ced mid-century design but fit within the character home's contemporary reno­va­tion, while also satis­fy­ing the intricate needs of the client — a prominent chef. It needed to be both chef's kitchen and also a homely, domestic space; a gathering point for the family that could seamlessly transition into a more serious prep­aratory space for larger gatherings.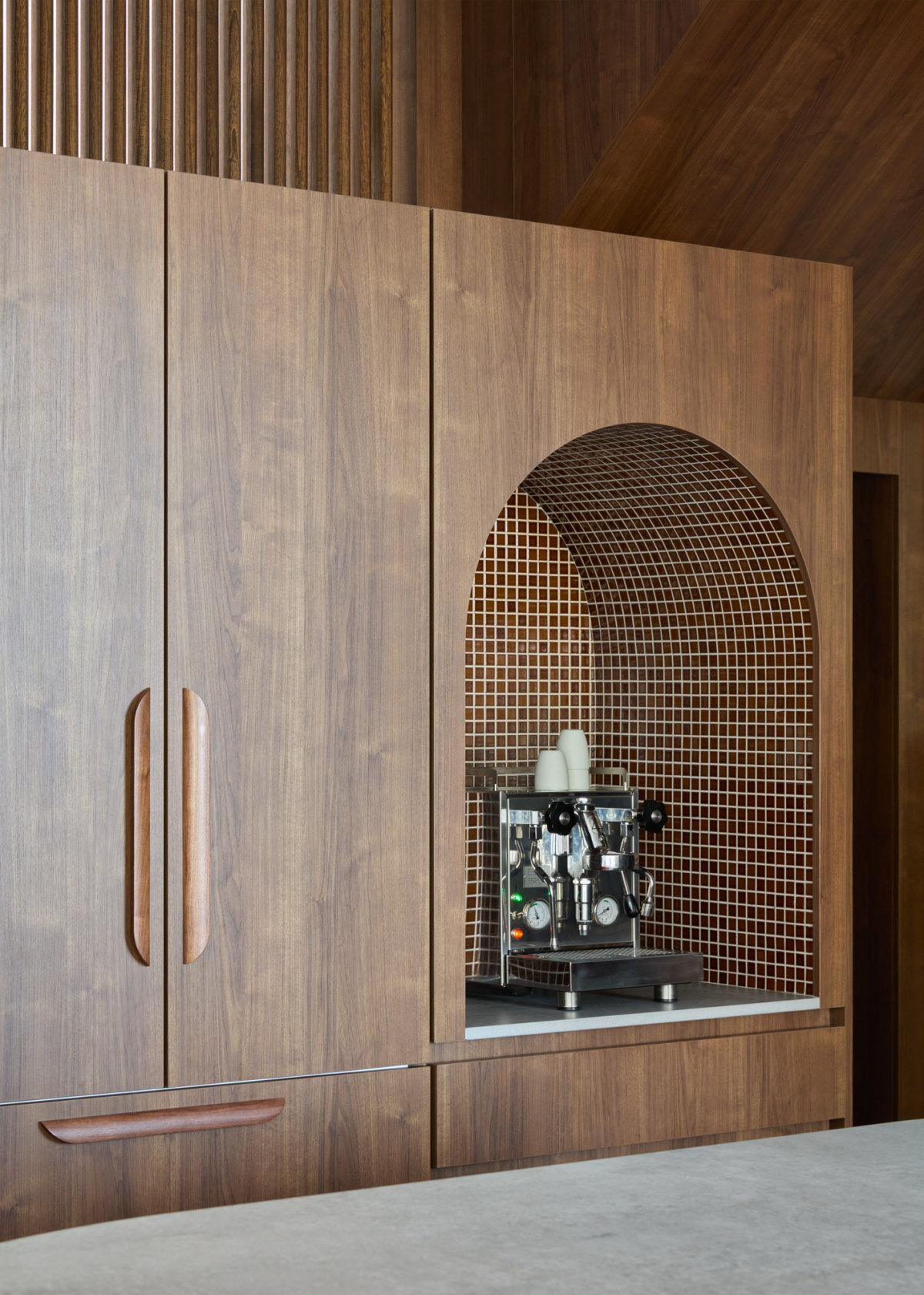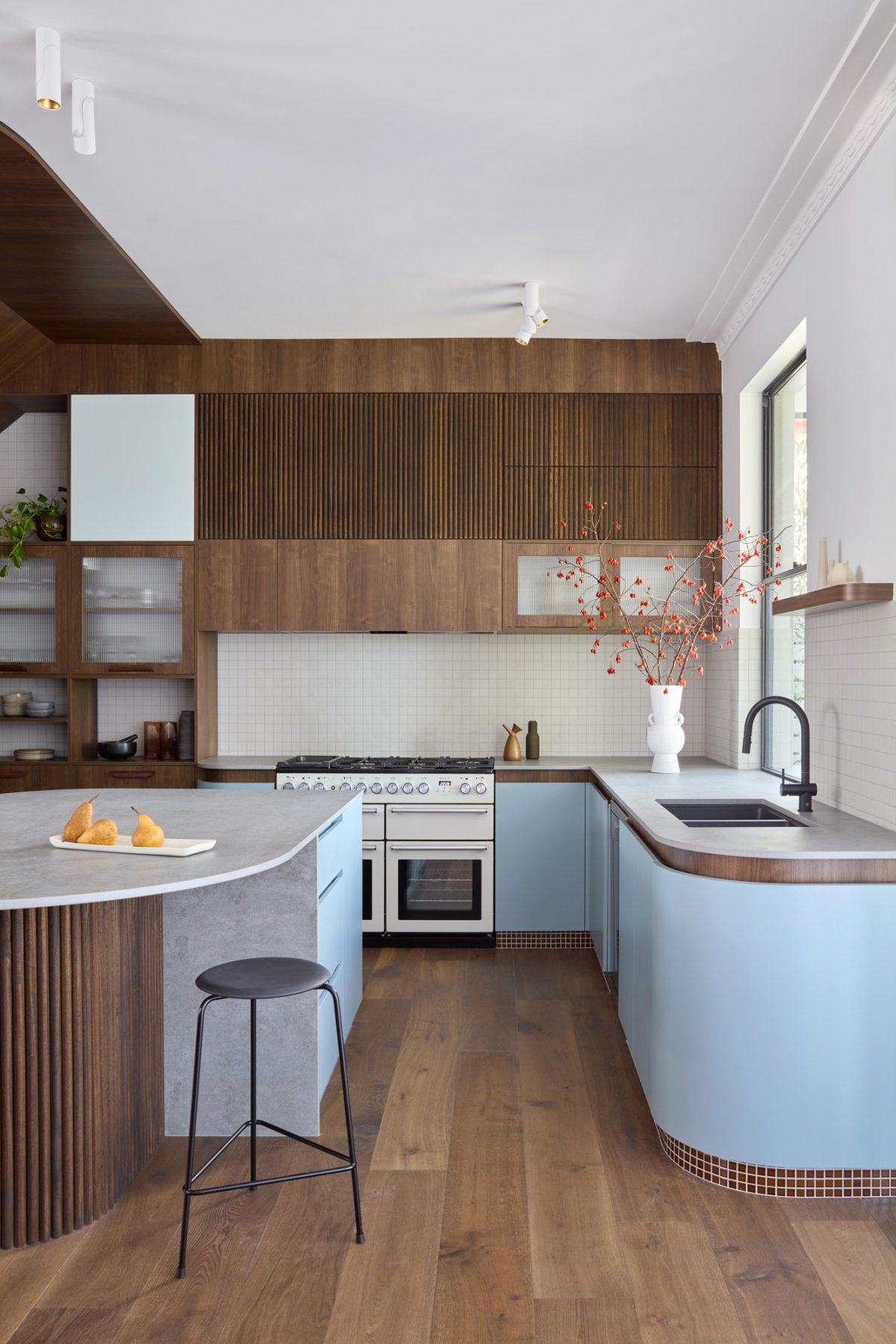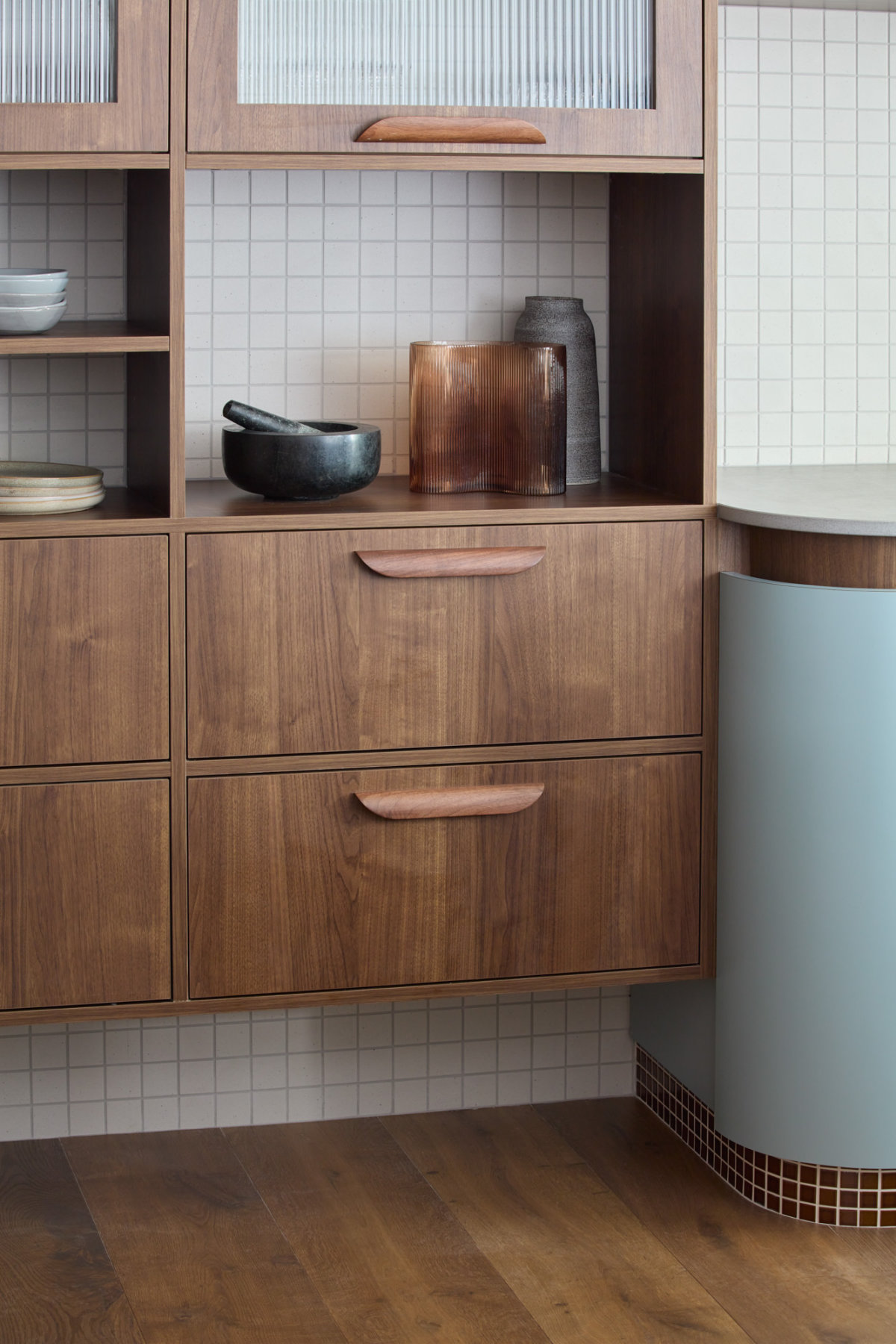 We opted to combine plentiful counter space and func­tional stations with softened forms and warm timbers, optimising versatility while setting an in­viting tone. The interiors layer a palette of concrete-grey, cocoa-brown and powder-blue with custom timber batten­ing and cabinetry, fluted glass and graphic tiling, creating a space that feels at once con­tem­porary and steeped in the rich nostal­gia and romance of the home kitchen.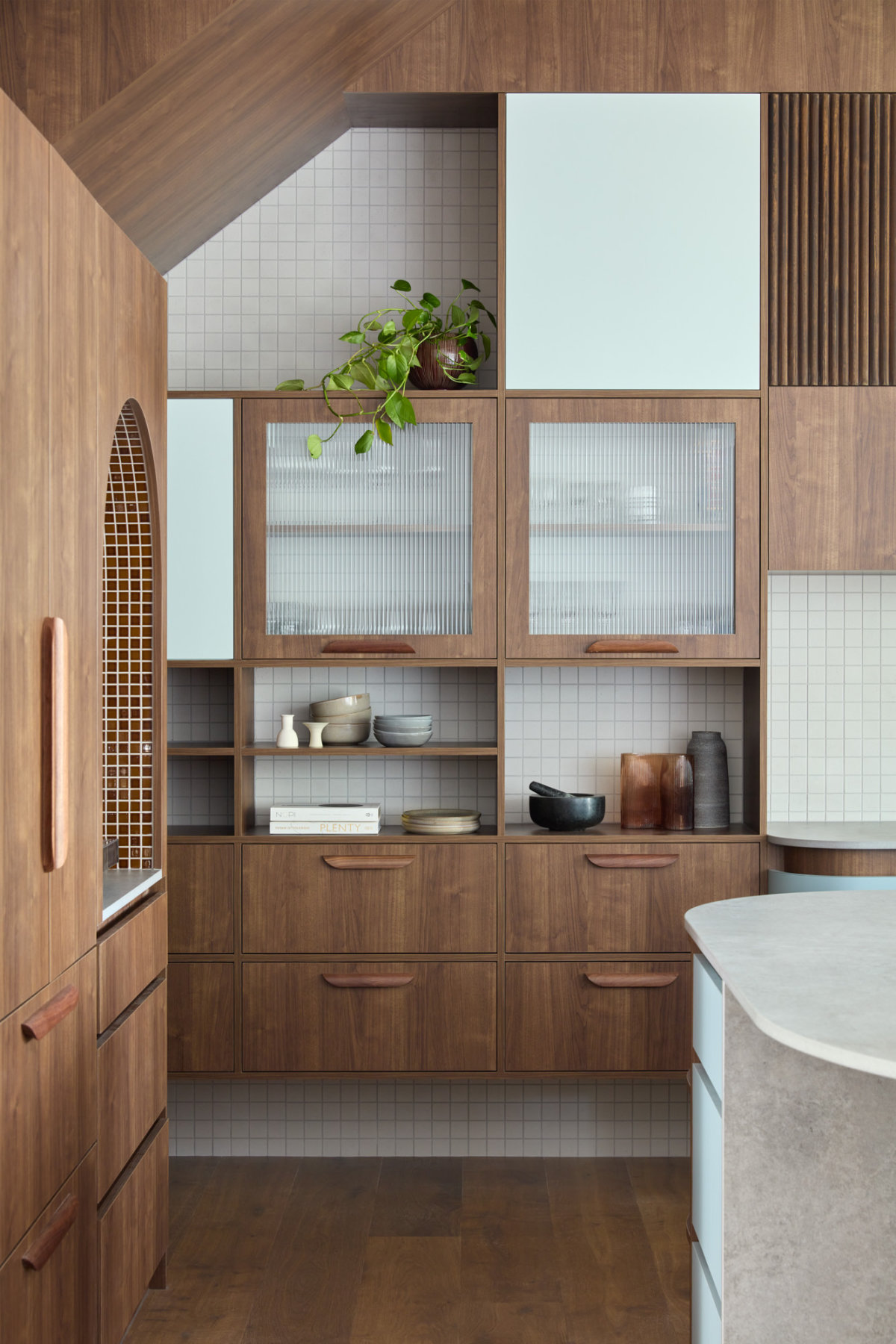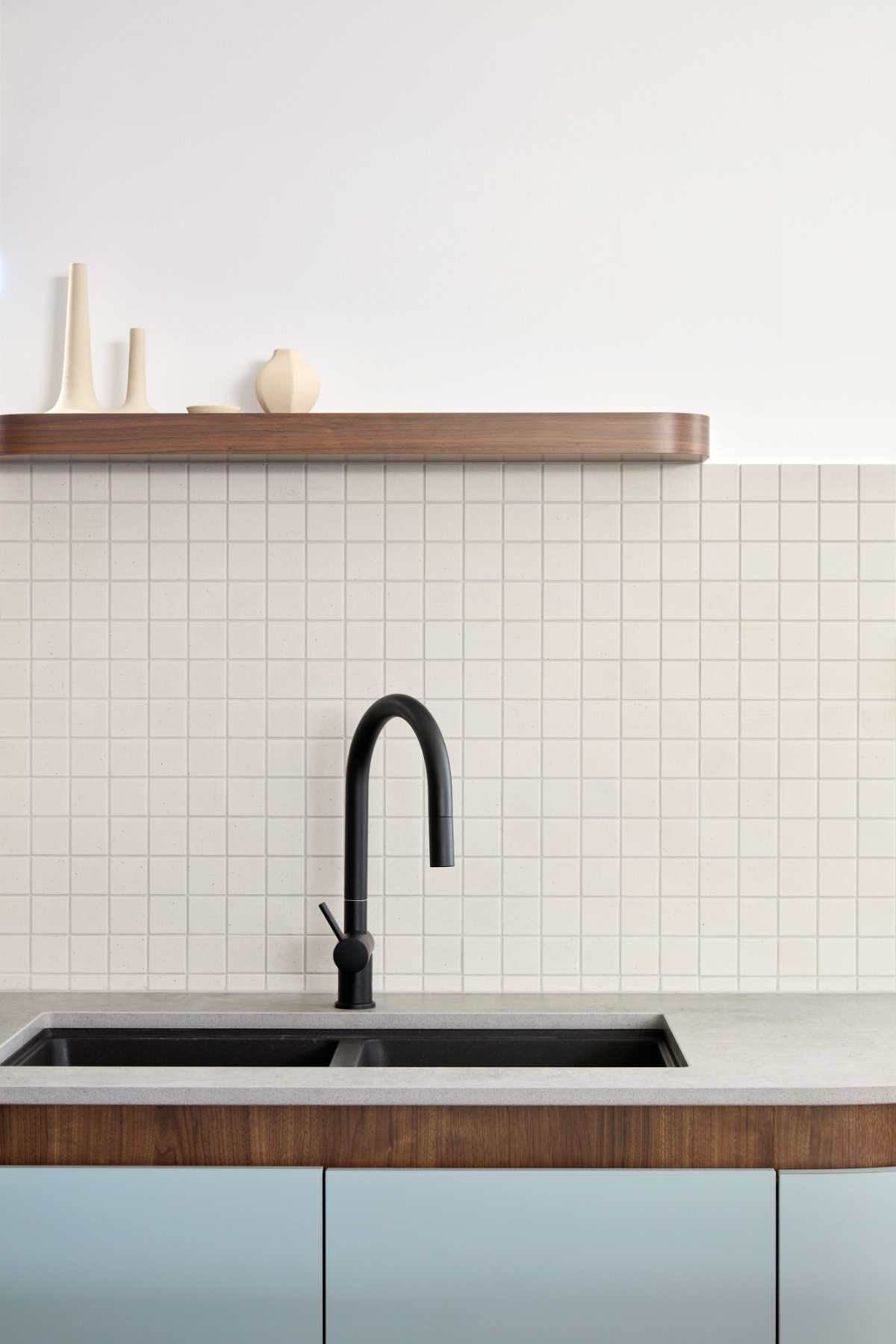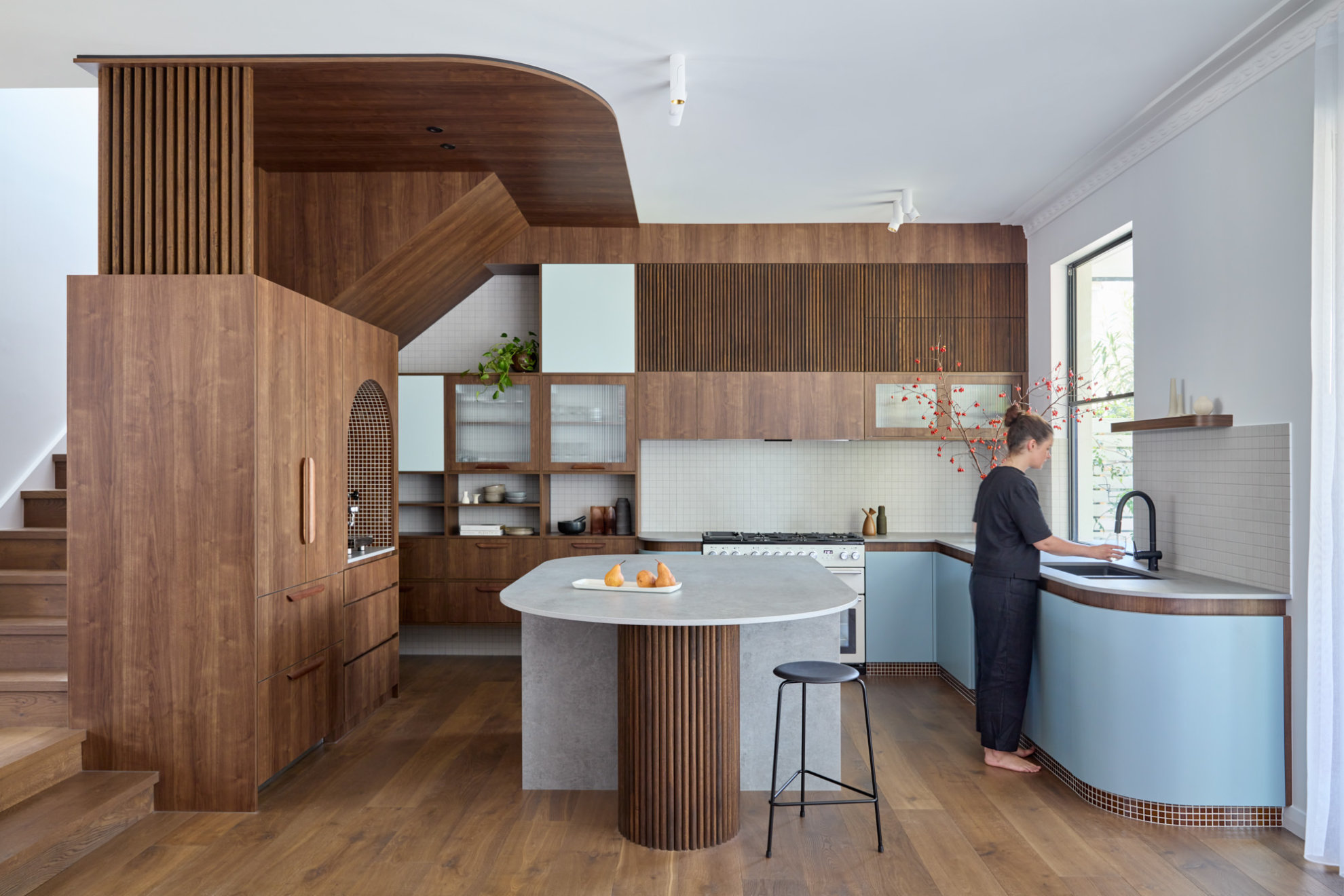 The kitchen is centred around a large island bench, designed as a casual place for habitual gathering. A large window next to the sink opens to the alfresco outside, enabling con­nec­tion when entertaining and function­ing as an informal in-built pass. A dedi­cated, shrine-like coffee nook on the opposite side of the bench is both smart and spirited, while a com­bi­nation of concealed and exposed storage com­part­ments creates pattern and play.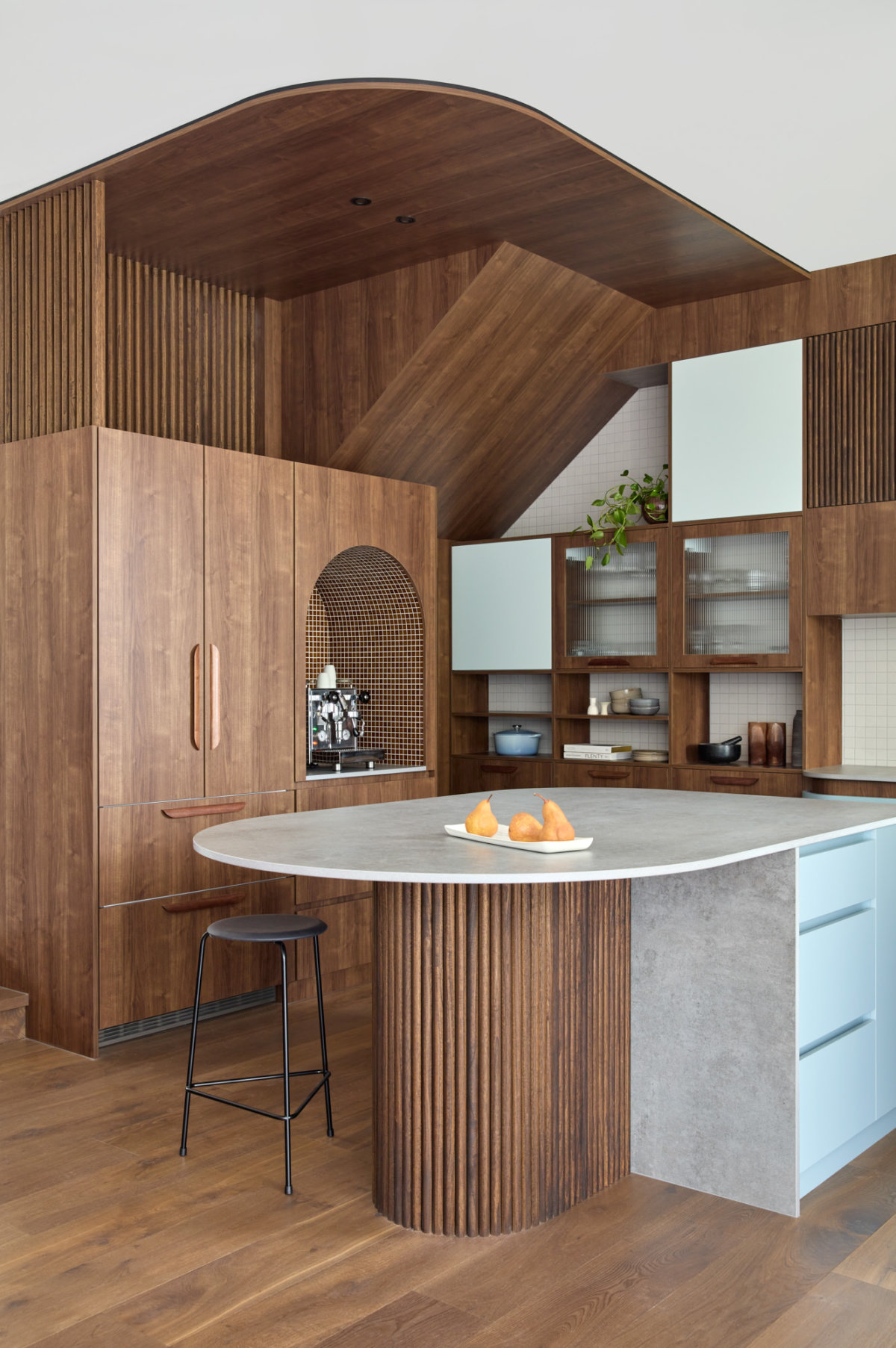 The Vine Street kitchen transforms the blank canvas of a new extension into a warm, func­tional and family-focused space, right at the heart of the home.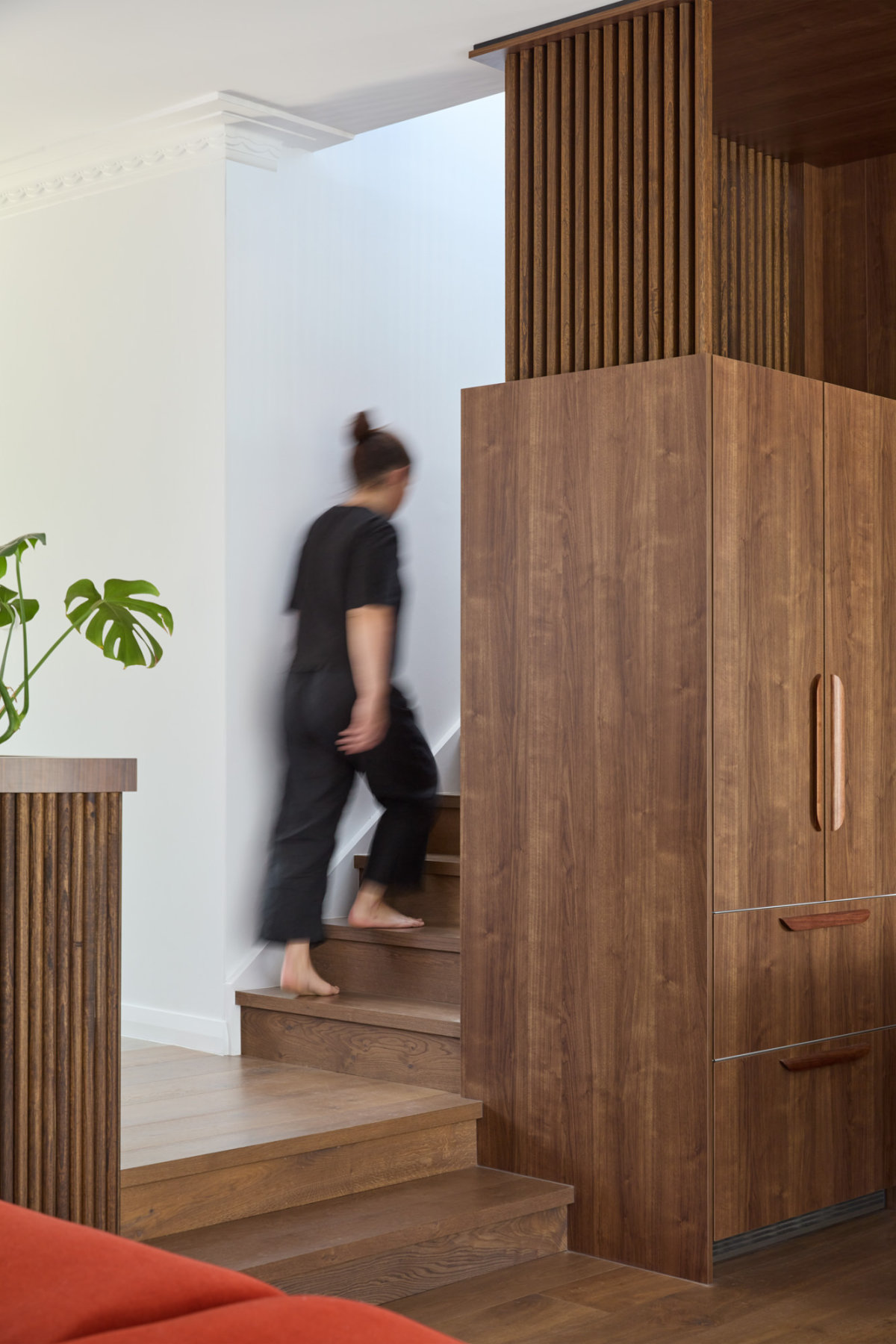 'We first engaged State of Kin to design the of the hub of our home, our kitchen. Having already fallen in love with some of their previous works in both residential and commercial hospitality (…), we thought that they would be the right team to bring our vision to life.

From our initial engagement to the delivery of the project, the State of Kin team was nothing short of fantastic to deal with. Their ability to deliver at the highest level is deeply connected to their commitment to highest standards of quality, apparent through their connections in the industry and only recommending and using the best and most trustworthy products and trades people. We cannot be happier with our beautiful State of Kin kitchen. It is the absolute heart of our family home. Ivana and Joel, Homeowners