Sweep House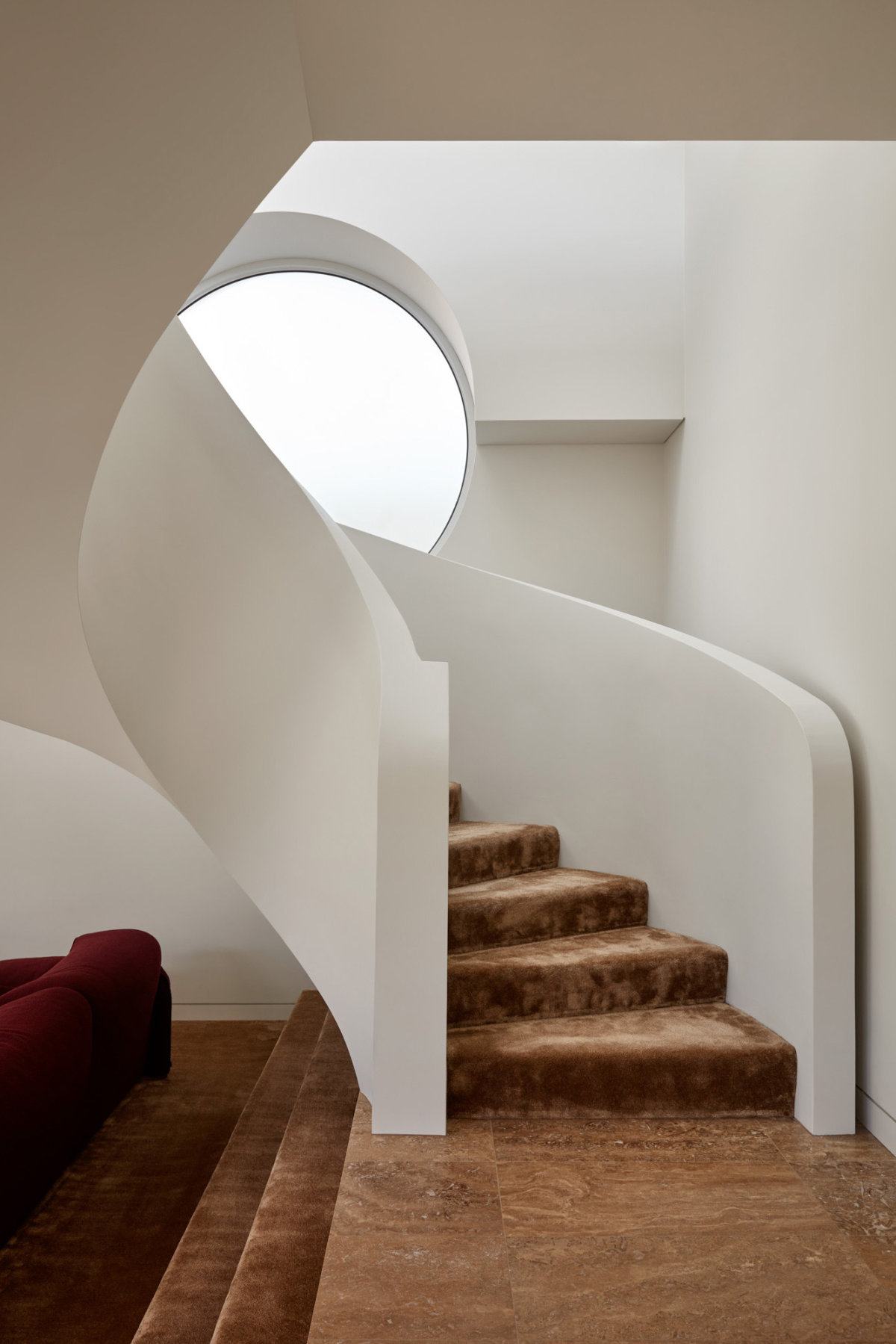 Sweep House is a meeting of contrasts bet­ween sharp lines and sweeping curves, smooth surfaces and soft textures, working harmoniously to create moments of connect­ion and retreat.
Year Completed

2022

Location

Mount Hawthorn, W.A.

Area

556m2

Architecture, Interior, and Construction

State of Kin

Photos

Jack Lovel
Sweep House is located in the leafy Perth suburb of Mount Hawthorn, on an established street with varying architectural styles and strict planning restrictions. The client's brief called for a home their young family could grow into. It was desired the home would be both meeting place and place of rest; a place to connect with community through hosting large gatherings while also offering the ability to retreat.

The surrounding area is dotted with 1930s-era Californian bungalows, Federation homes and character cottages. The design interprets these typologies in its scale, materiality and curved forms, offering a contemporary res­ponse that maintains privacy from the street while maximising views to the city.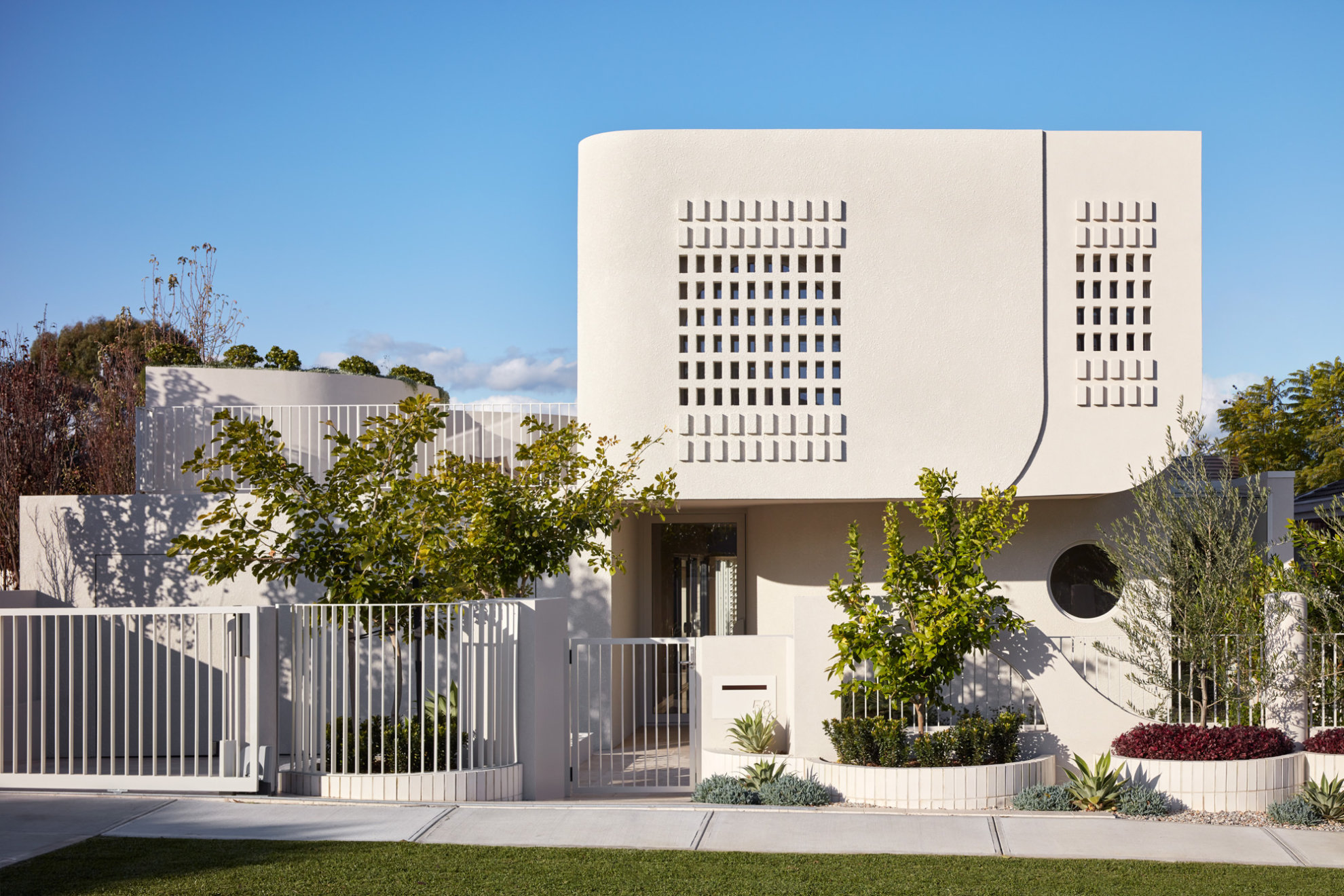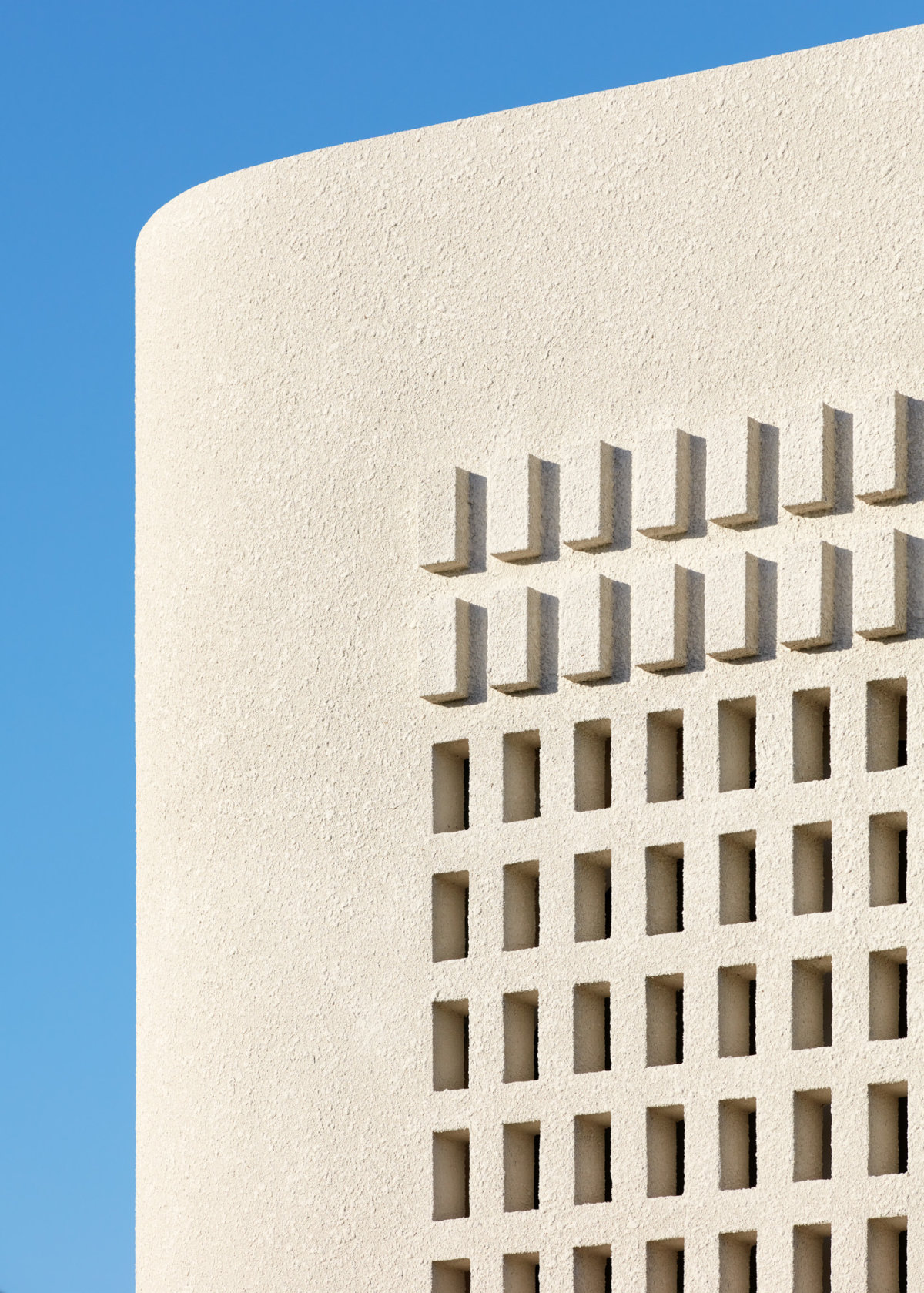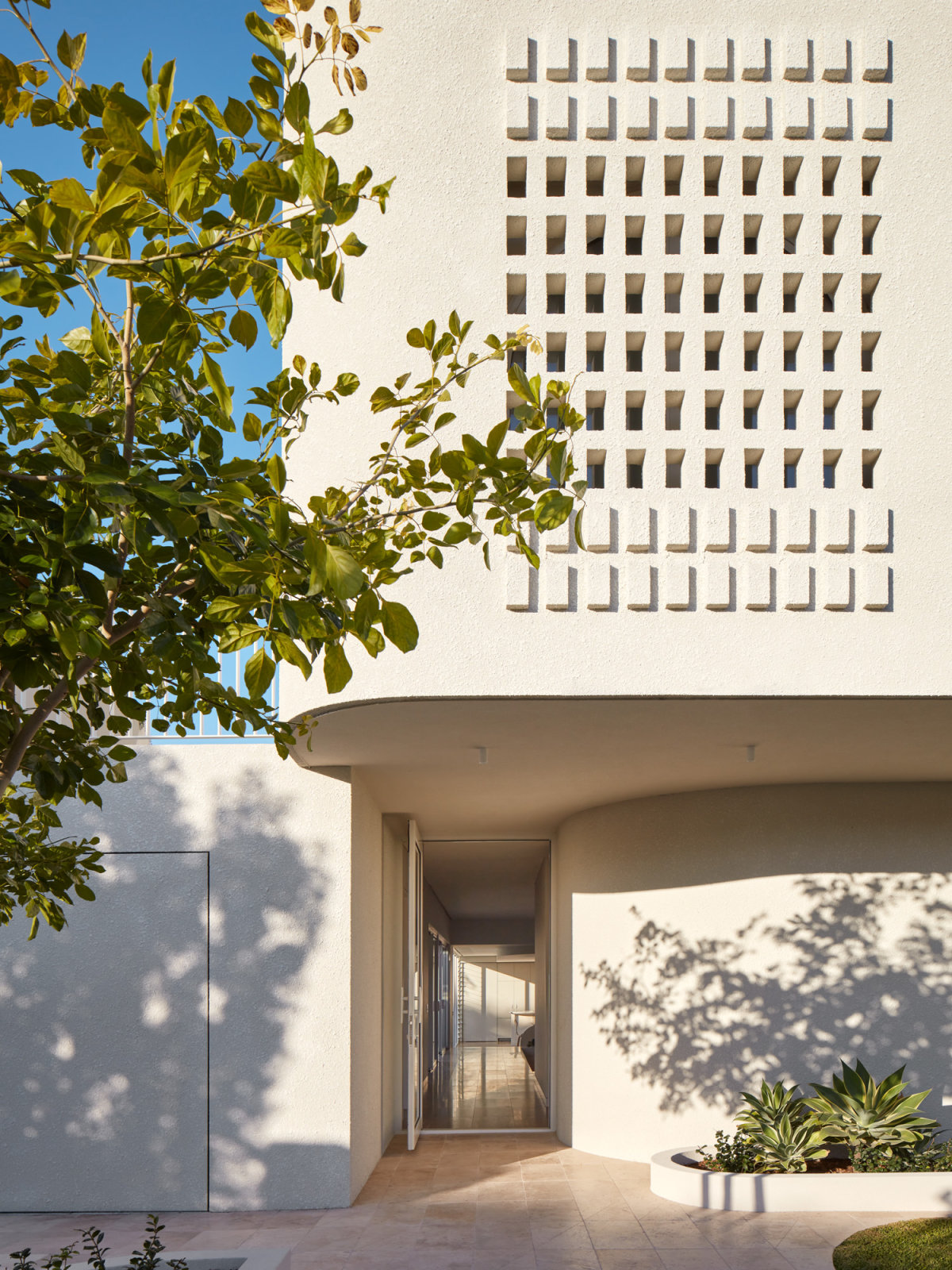 The home's bold facade establishes a design language that runs consis­tent­ly throughout. Seemingly carved from a cube, the built form has a curved edge on each face that softens the impression. Clean lines contrast with a heavy stucco sur­face, while sections of Jali and strategically placed apertures bring light into the home.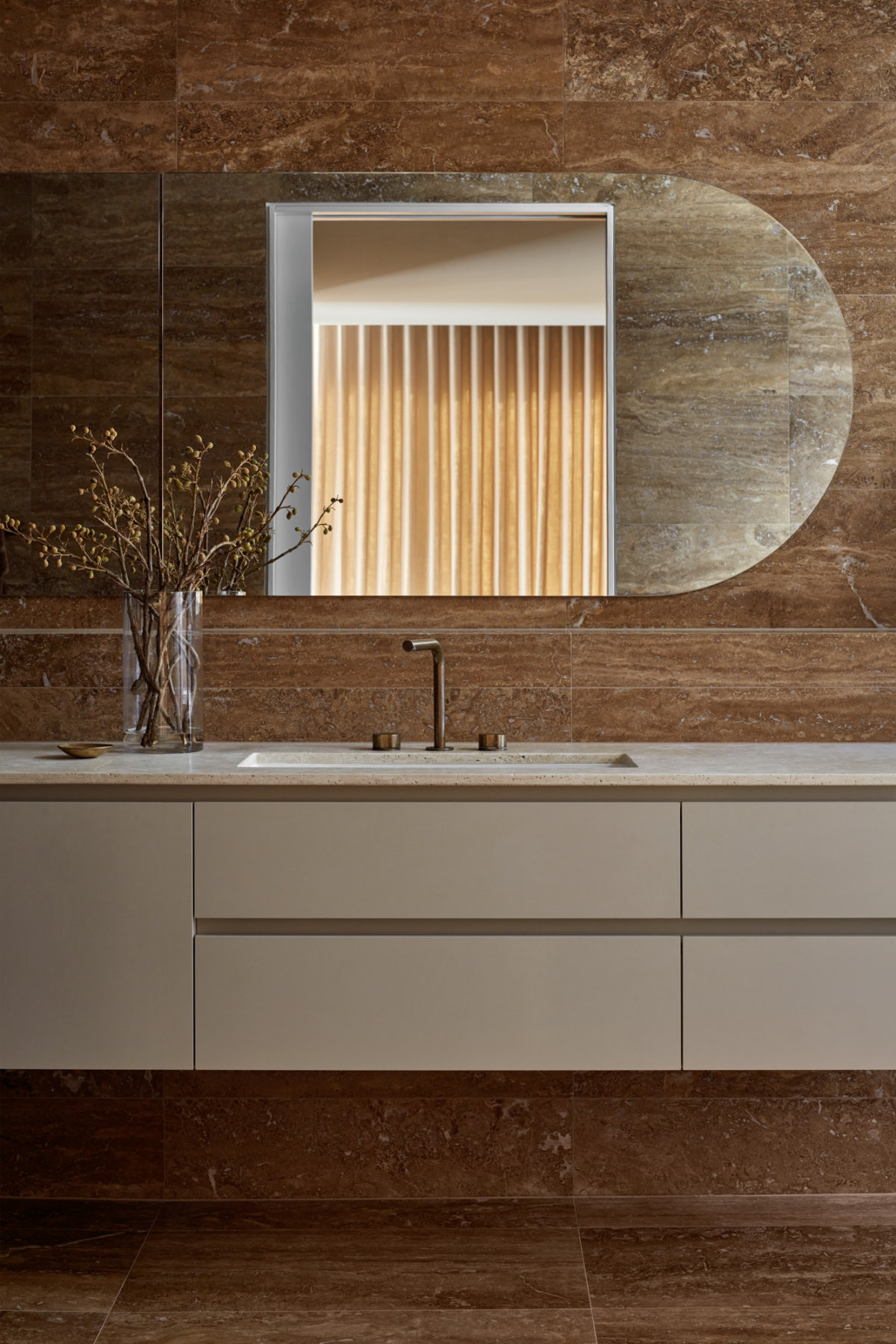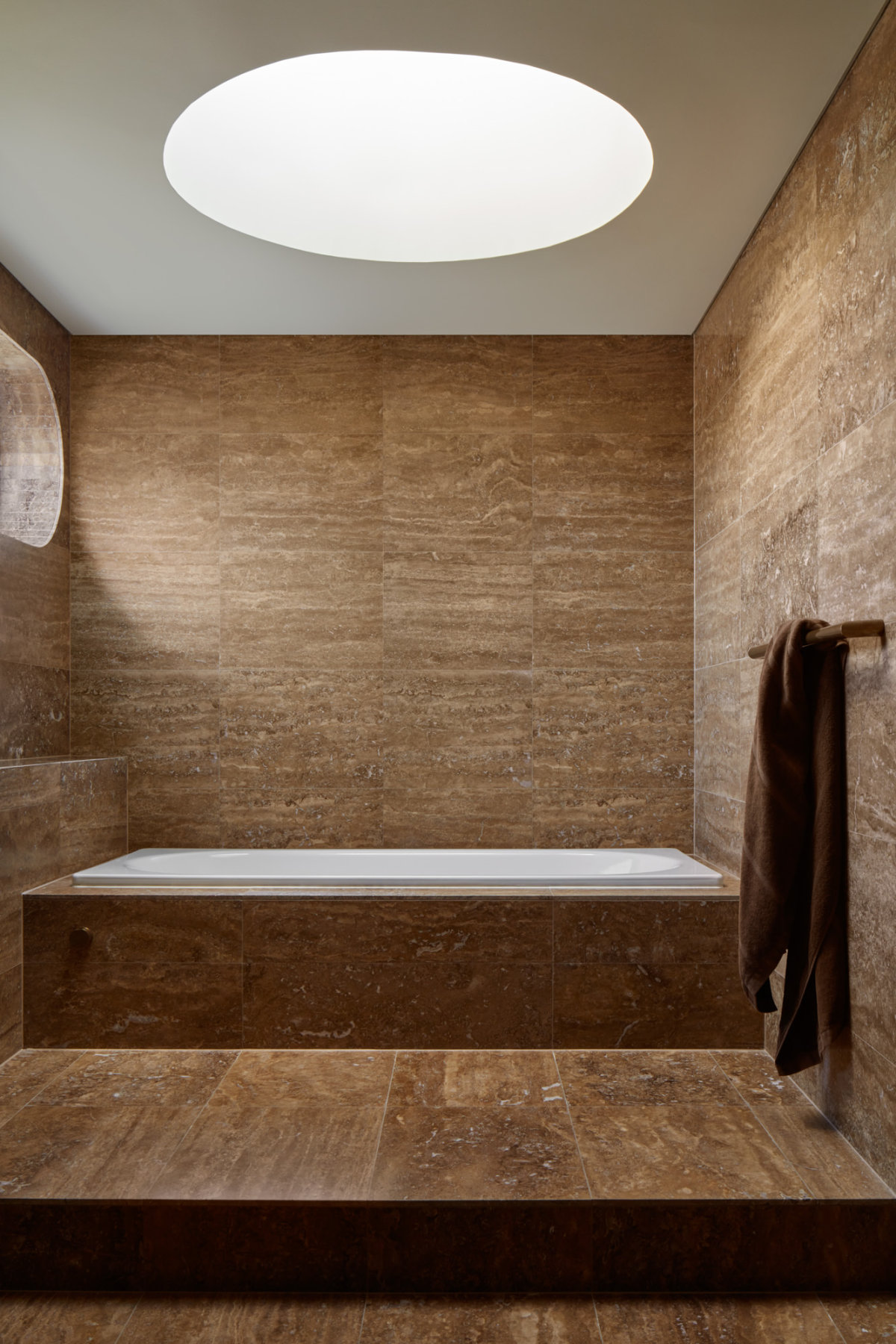 The restrained interiors seamlessly combine lush soft furnishings with smooth surfaces. Layered tex­tures and a tonal colour palette complement the minimalist approach to the interior architecture. Polished travertine floors blend seamlessly into luxurious carpet­ing, demarcating spaces to retreat. The palette of creams and earthy browns interact with, and enhance, the natural elements — the warm light, the greenery along the exterior, and the blues of the pool and sky that peek through.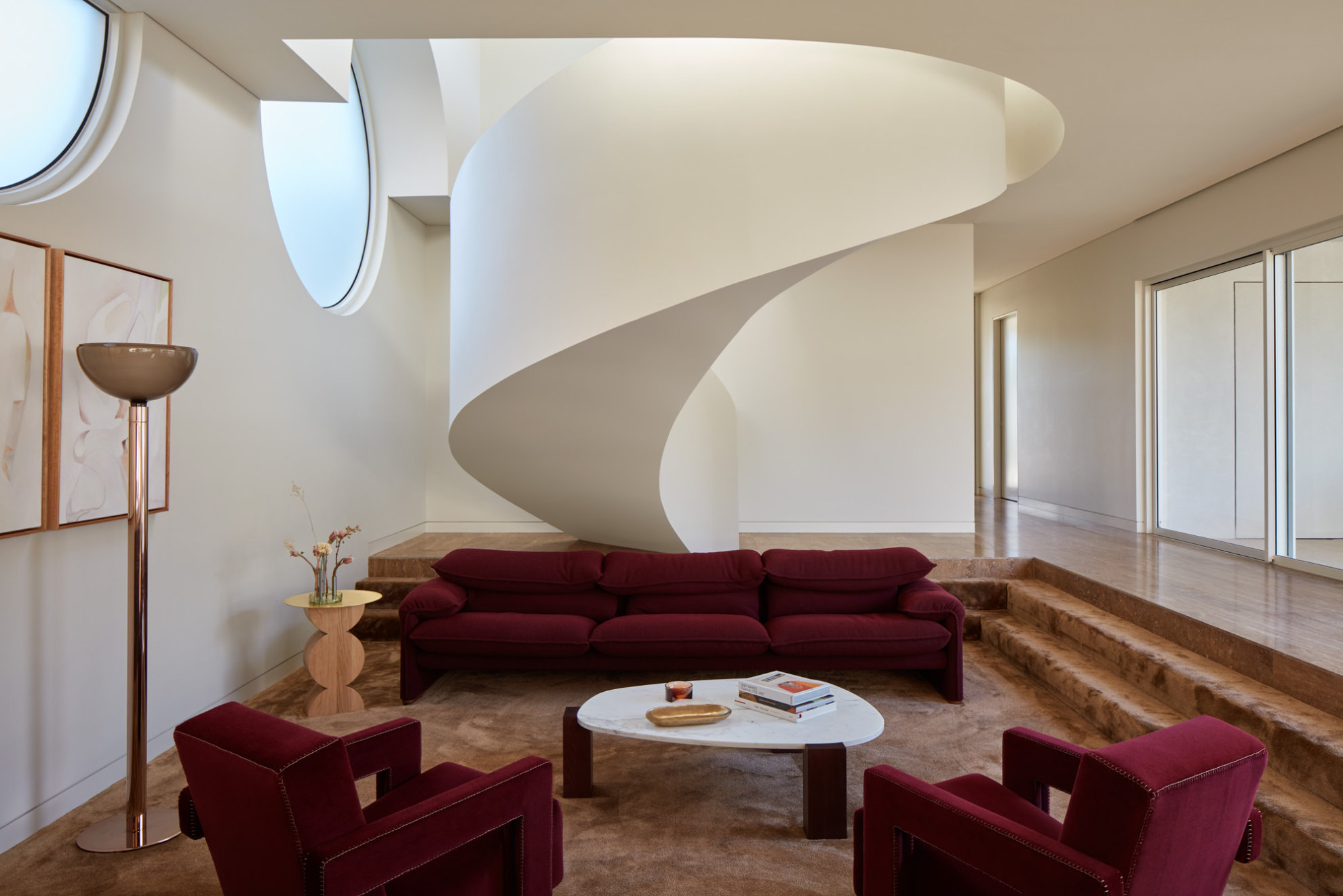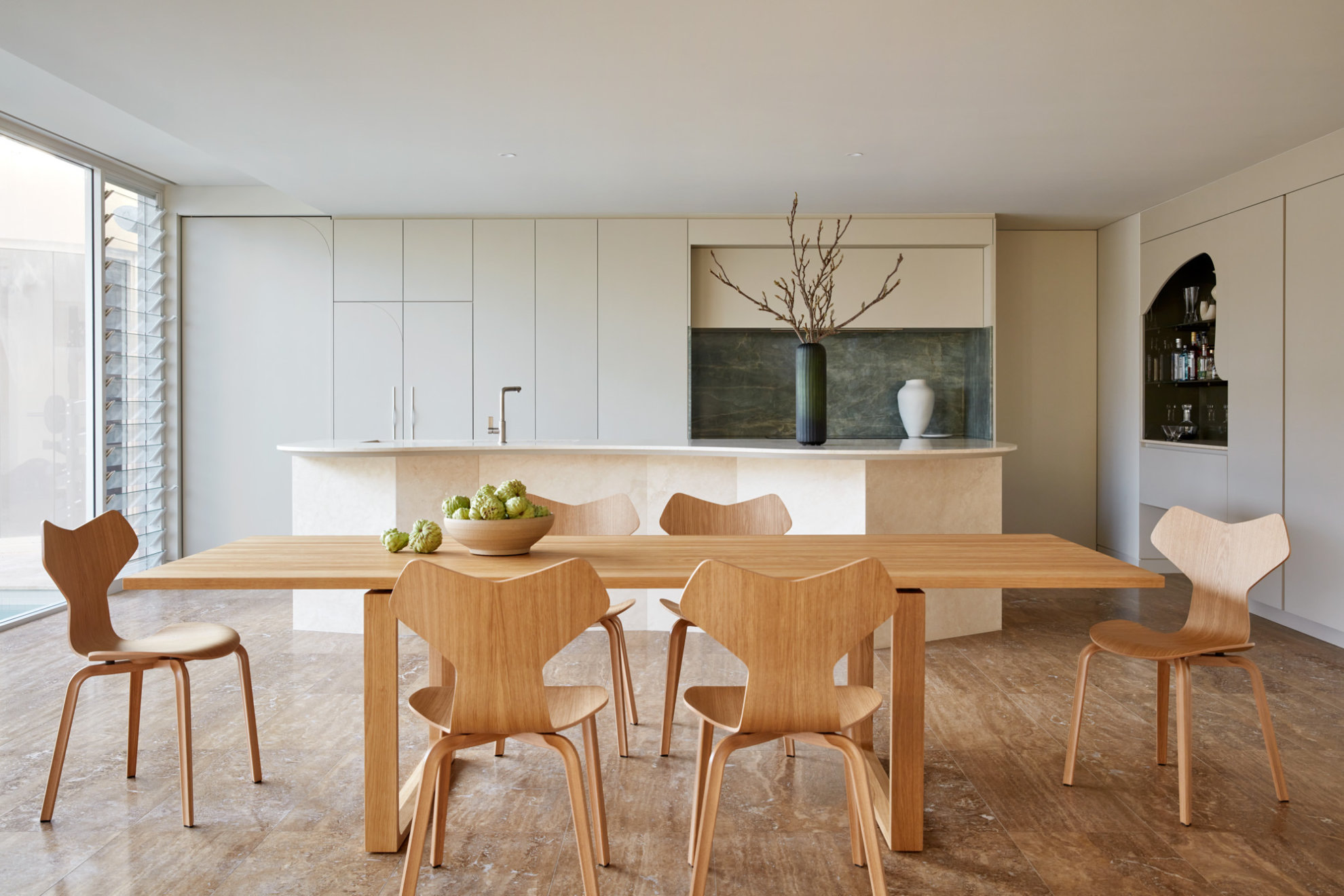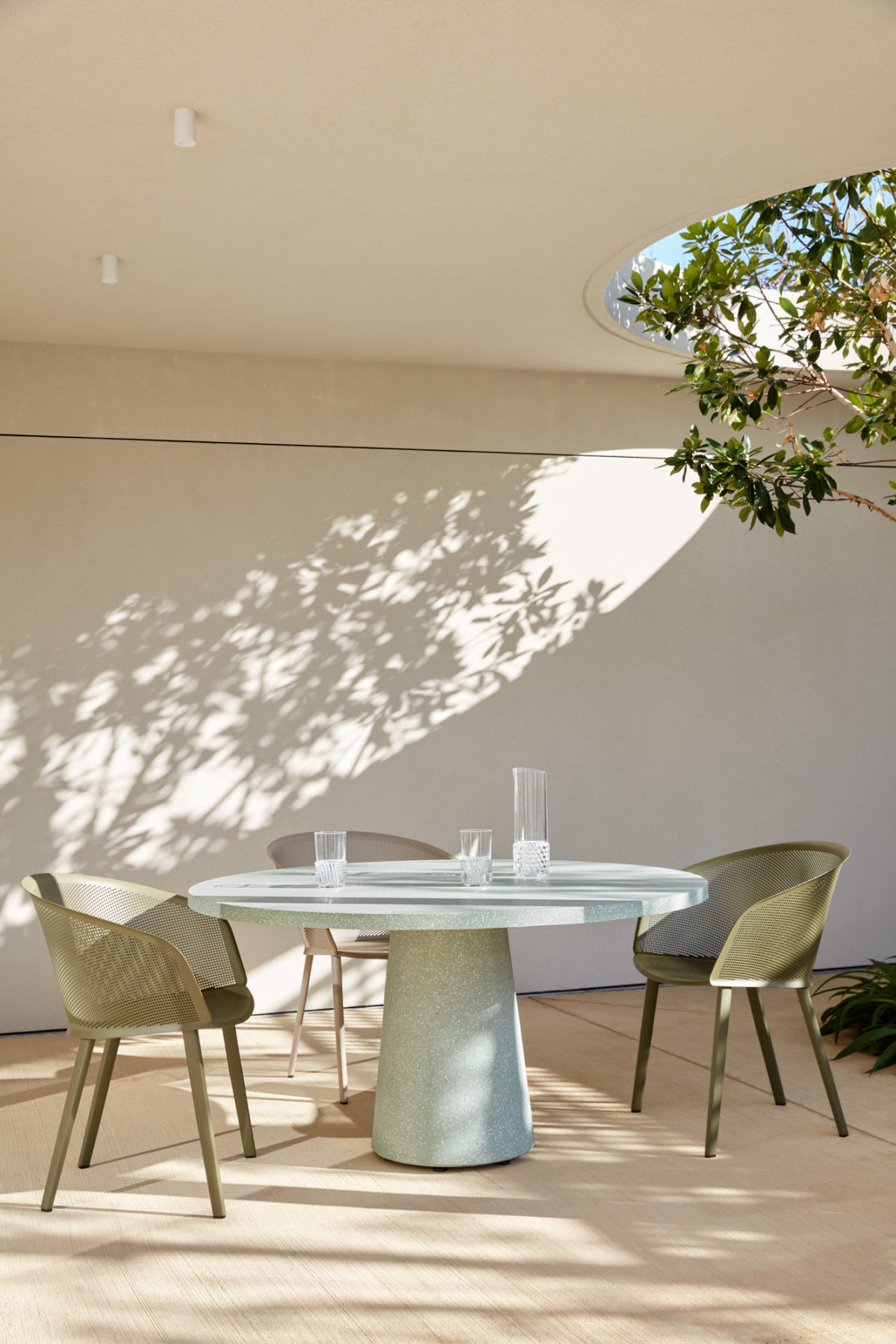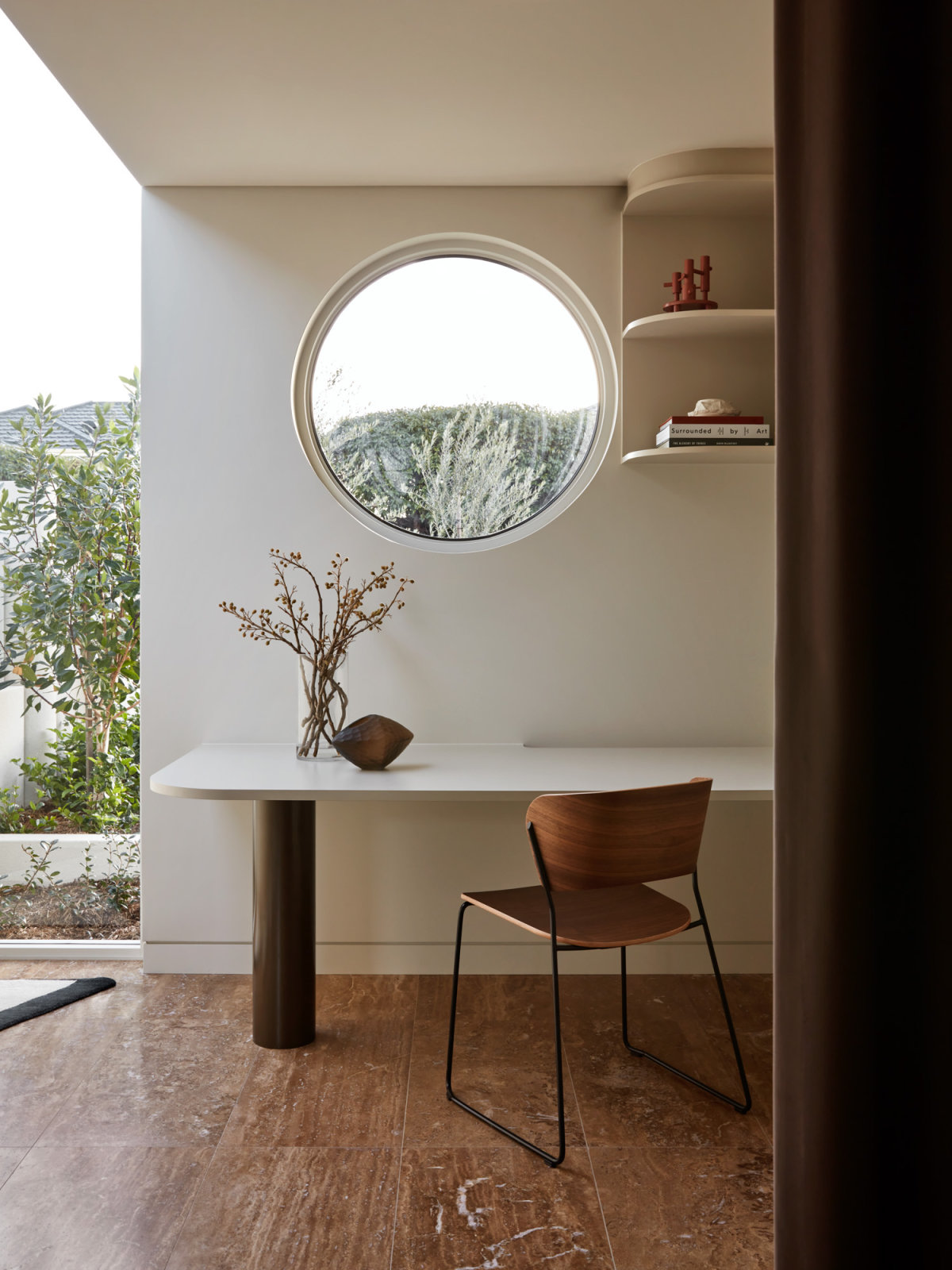 The result is a home that navigates and resolves seemingly opposing ideas with ele­gantly simple forms. A private sanctuary that proudly meets the streetscape, designed to evolve over a lifetime.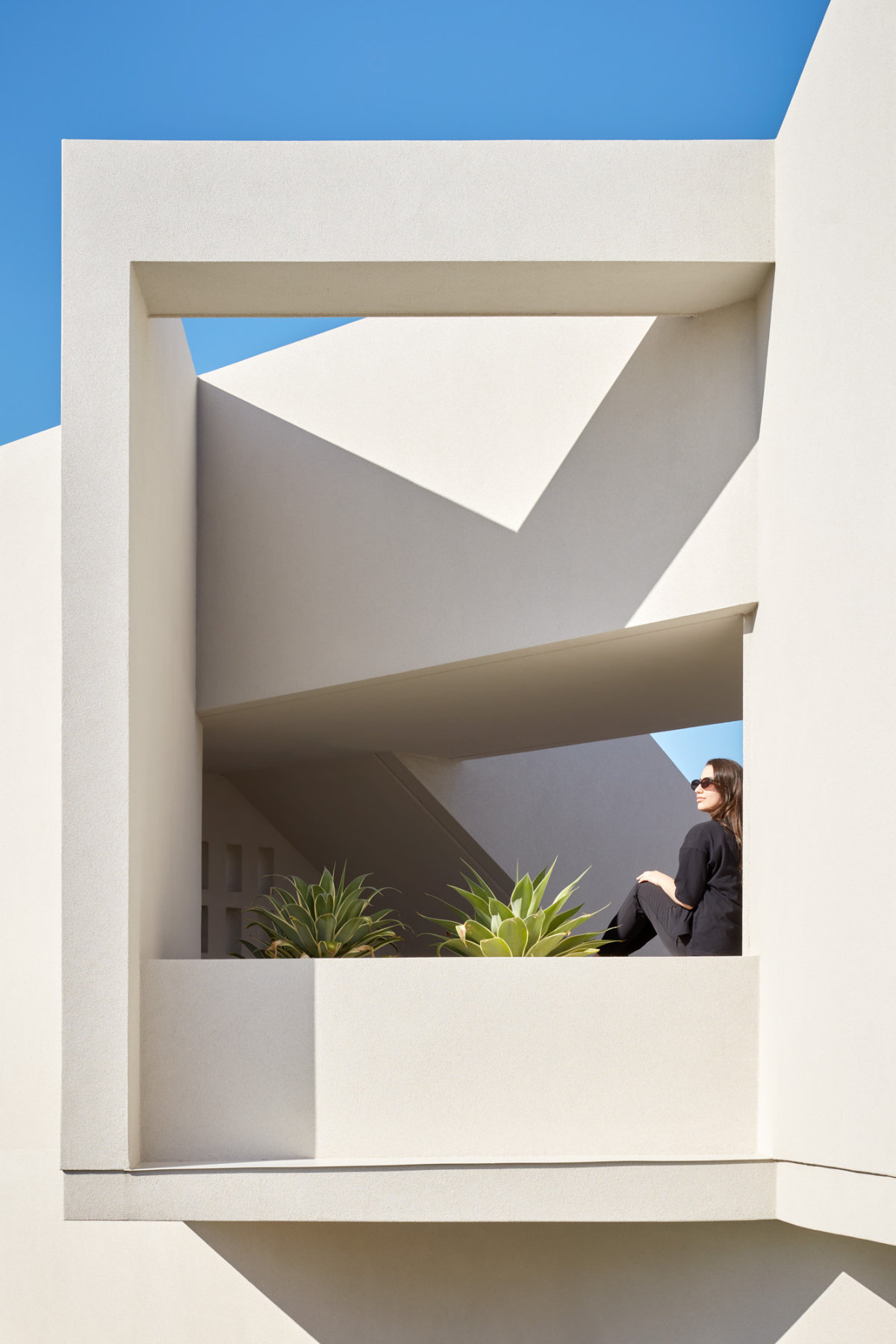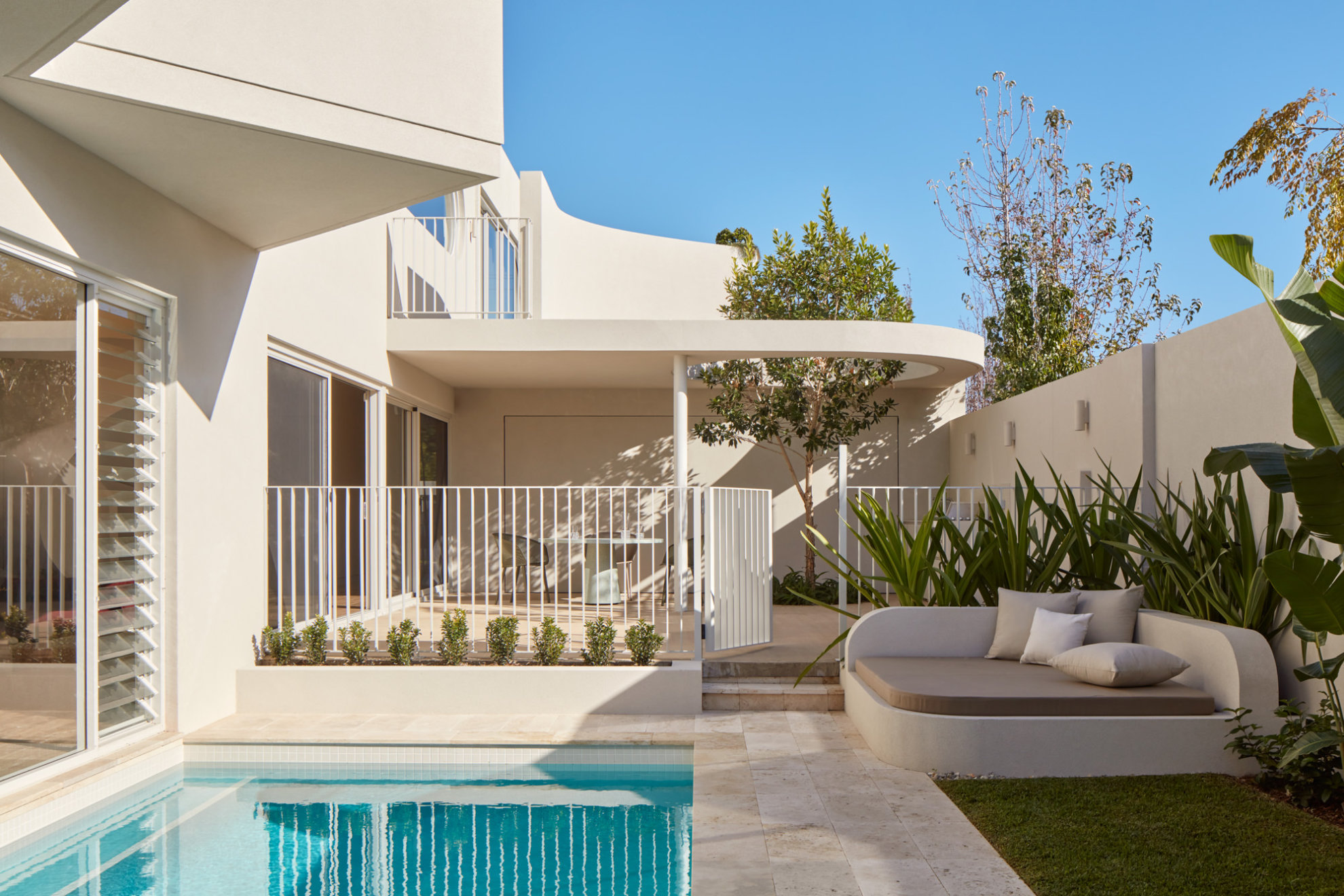 We began our journey with a strong desire to be part of the amazing Mount Hawthorn community and have a space we truly felt at home in. We got to work with everyone in the (State of Kin) office — from design to build — and had a great rapport with all members of the team. We had strong ideas, but we also felt comfortable to take on all their years of experience and knowledge to make sure we got it right. The space is amazing — it's warm and cosy with incredible sweeping curves, and most of all, it's functional for our family of four. Caitlin and Dean, Homeowners