Shutter House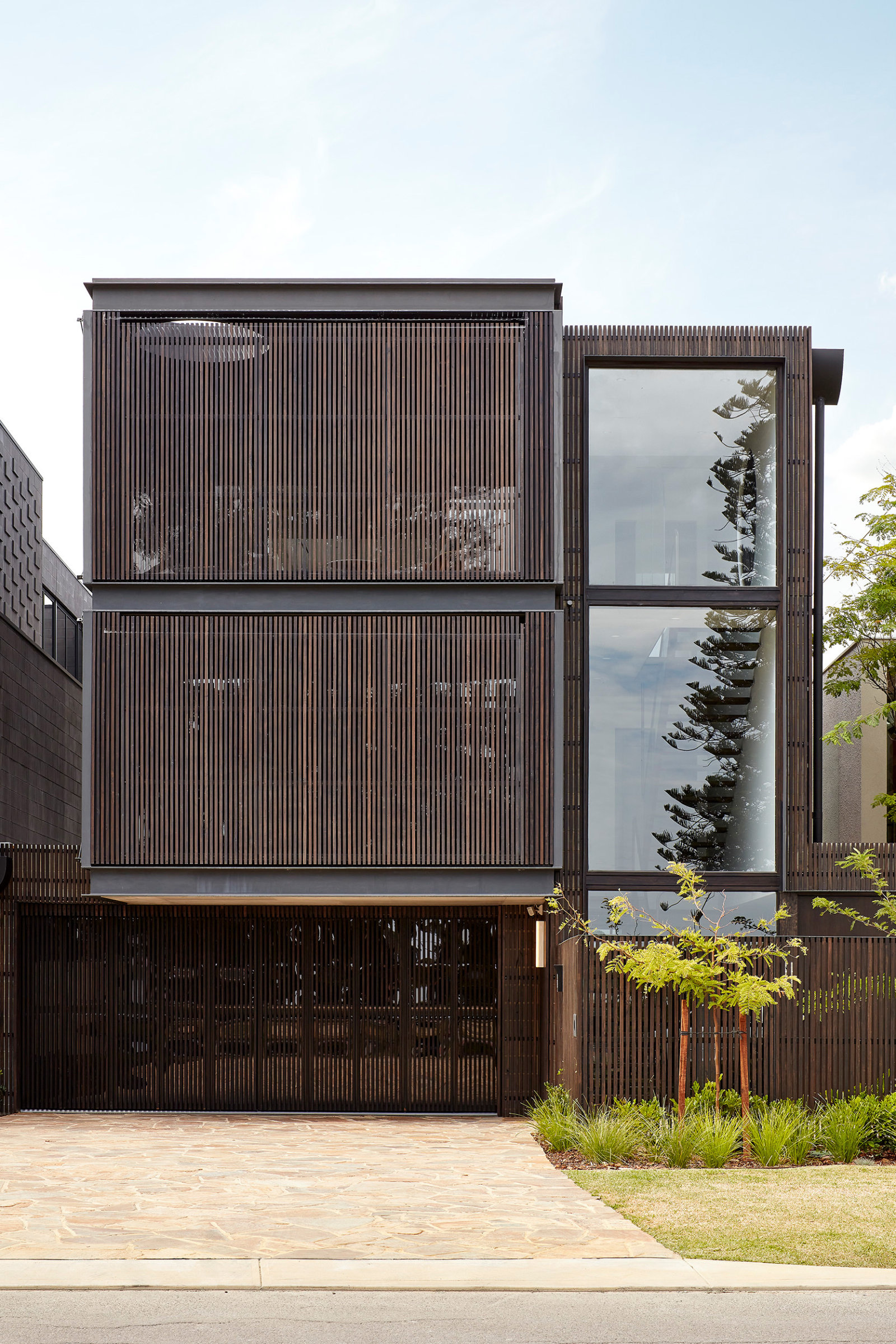 Situated in front of Perth's beautiful Lake Monger, Shutter House balances the desire for expansive views and private enjoyment with a distinctive veiled facade; a mechanical screen system that creates an intriguing street presence when closed, and opens to reveal a vibrant contemporary home.
Year Completed

2020

Location

Wembley, W.A.

Area

629m2

Architecture, Interior, and Construction

State of Kin

Photos

Jack Lovel & Fragments
While one of Perth's busiest thoroughfares, Wembley's Lake Monger Drive is also one of the city's most sought-after locations, provid­ing views to the lake, urban accessi­bility and suburban quiet. With Shutter House, there was a clear need to enhance privacy from the street while still allowing for unobstructed views and connection to the outside. The home's site has a drastic natural slope, which presented both challenges and opportunities for creative solutions.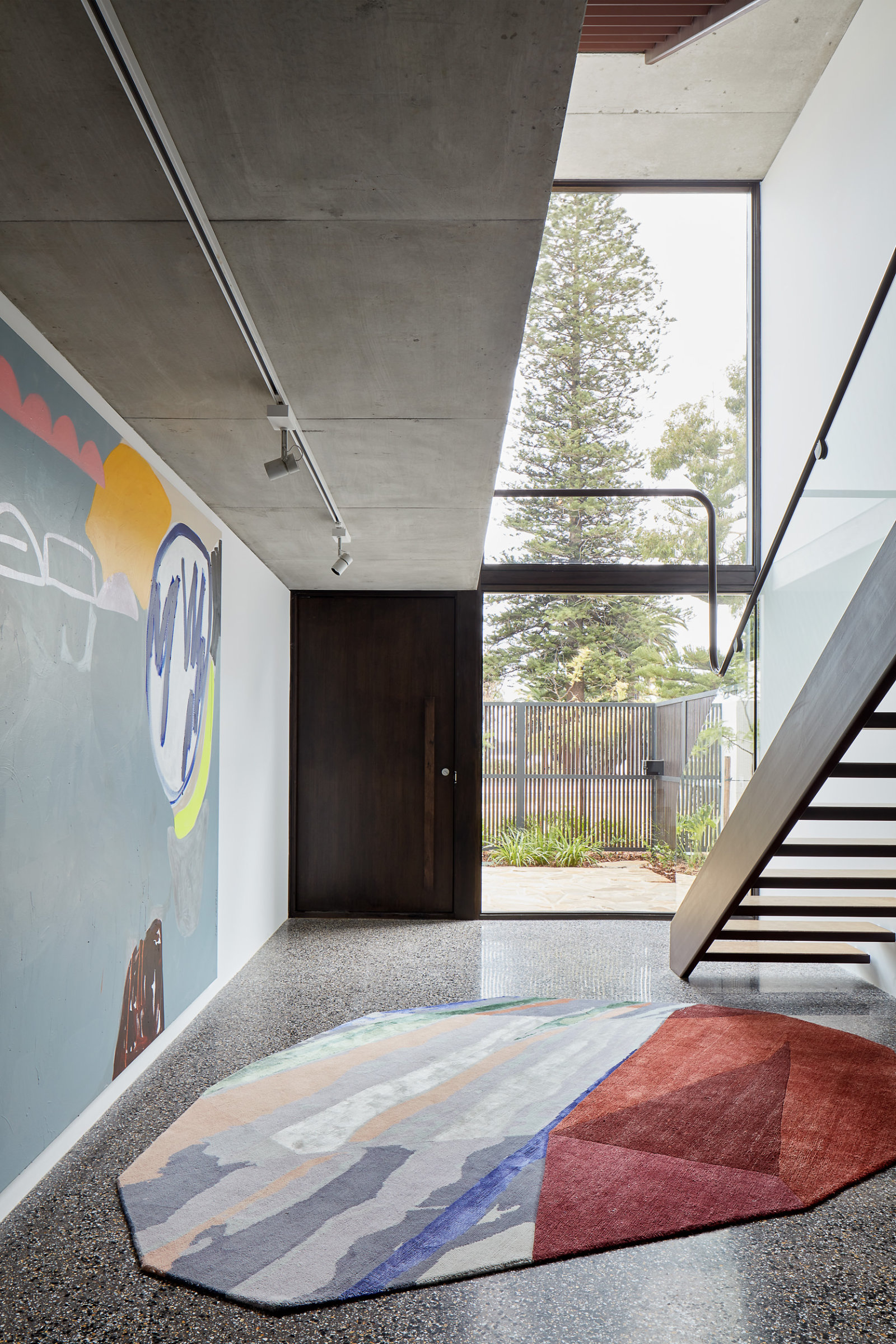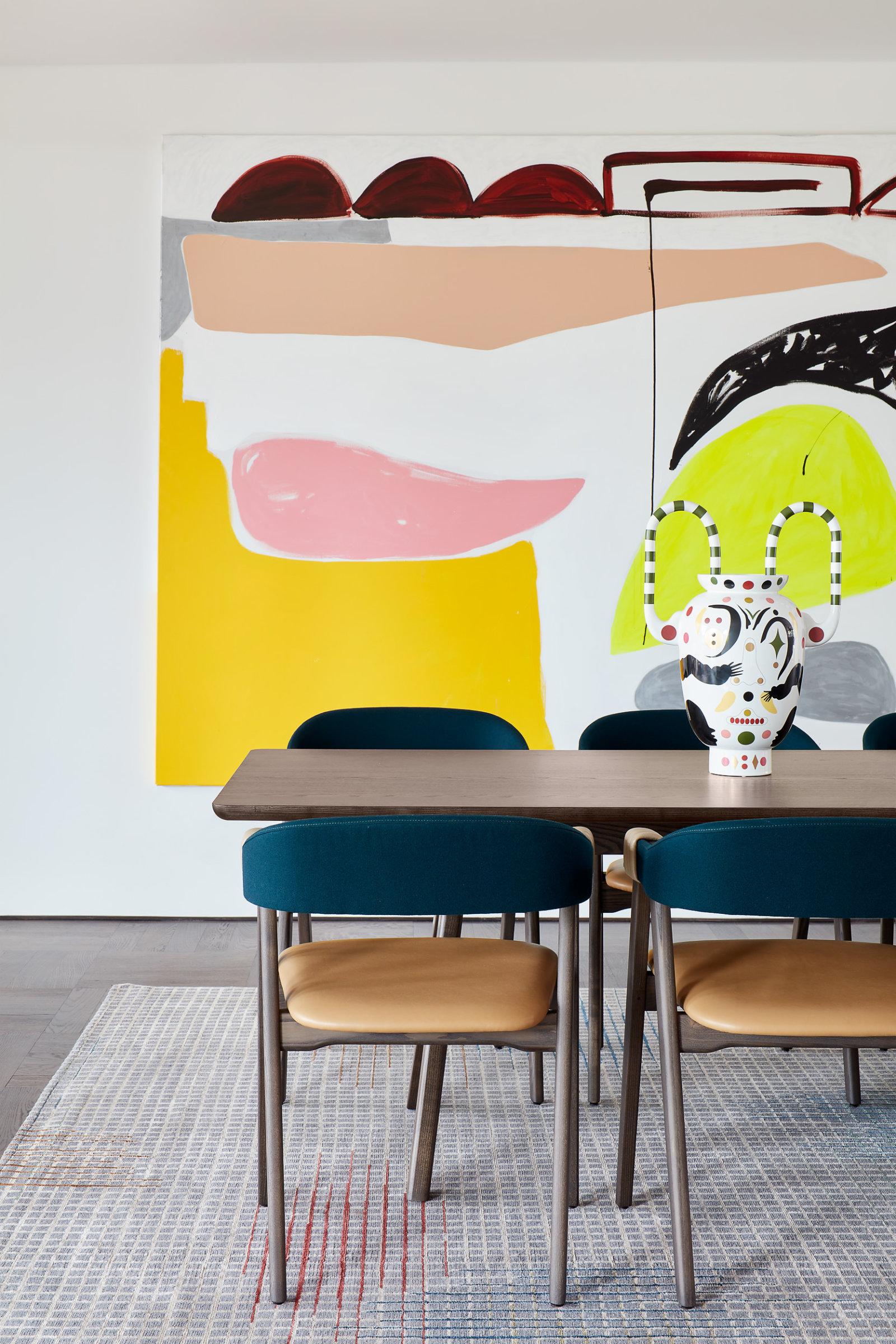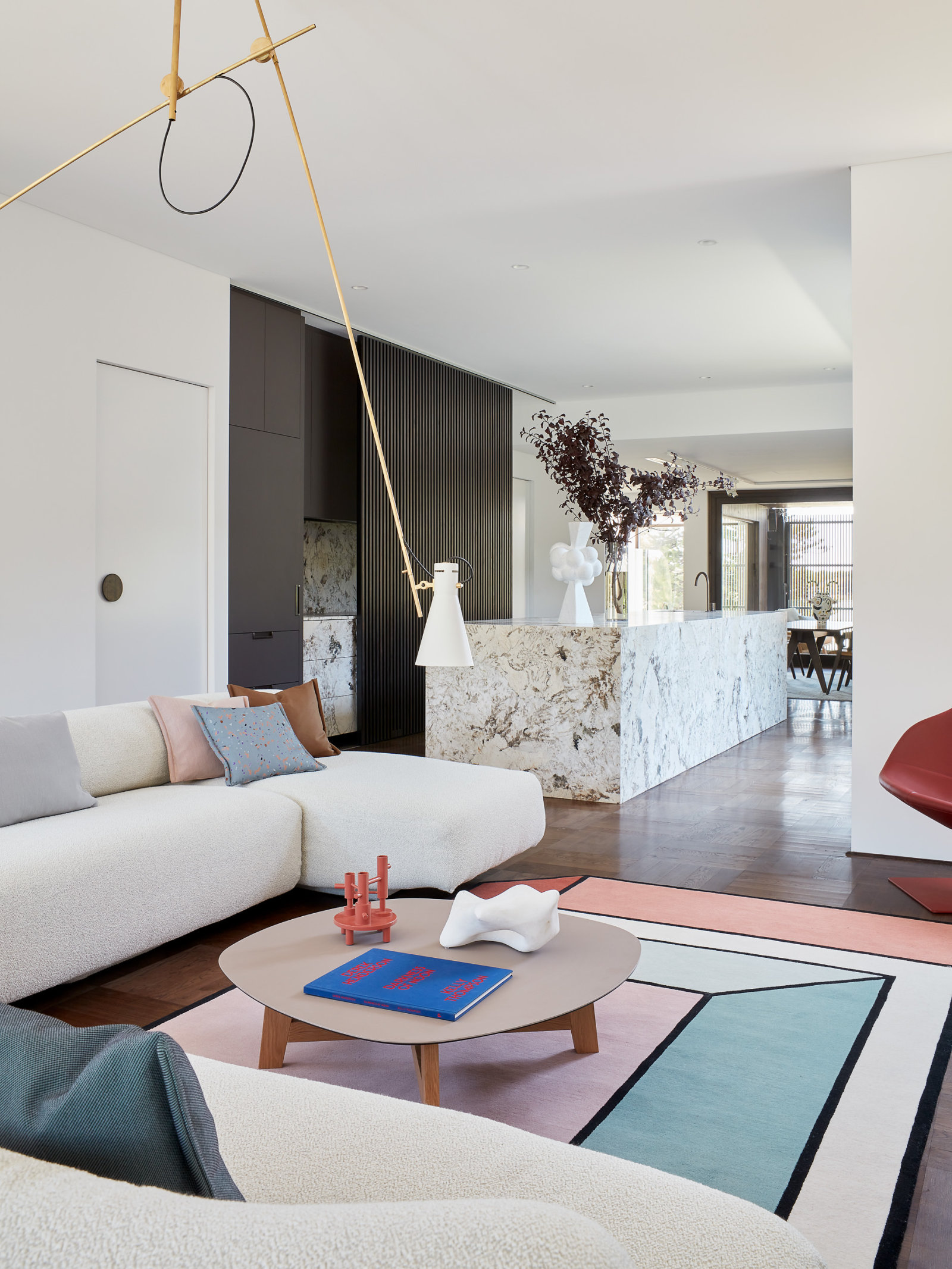 As one of State of Kin's first projects and utilising our architecture, interiors and cons­truction teams, Shutter House was a true testing ground for new ideas and exploration beyond the usual parameters of a traditional client relationship. The home draws on principles of Japanese architecture, utilising honest materials and local craftsmanship to create a light-filled sanctuary that can be adapted to permit and enhance different modes and moods.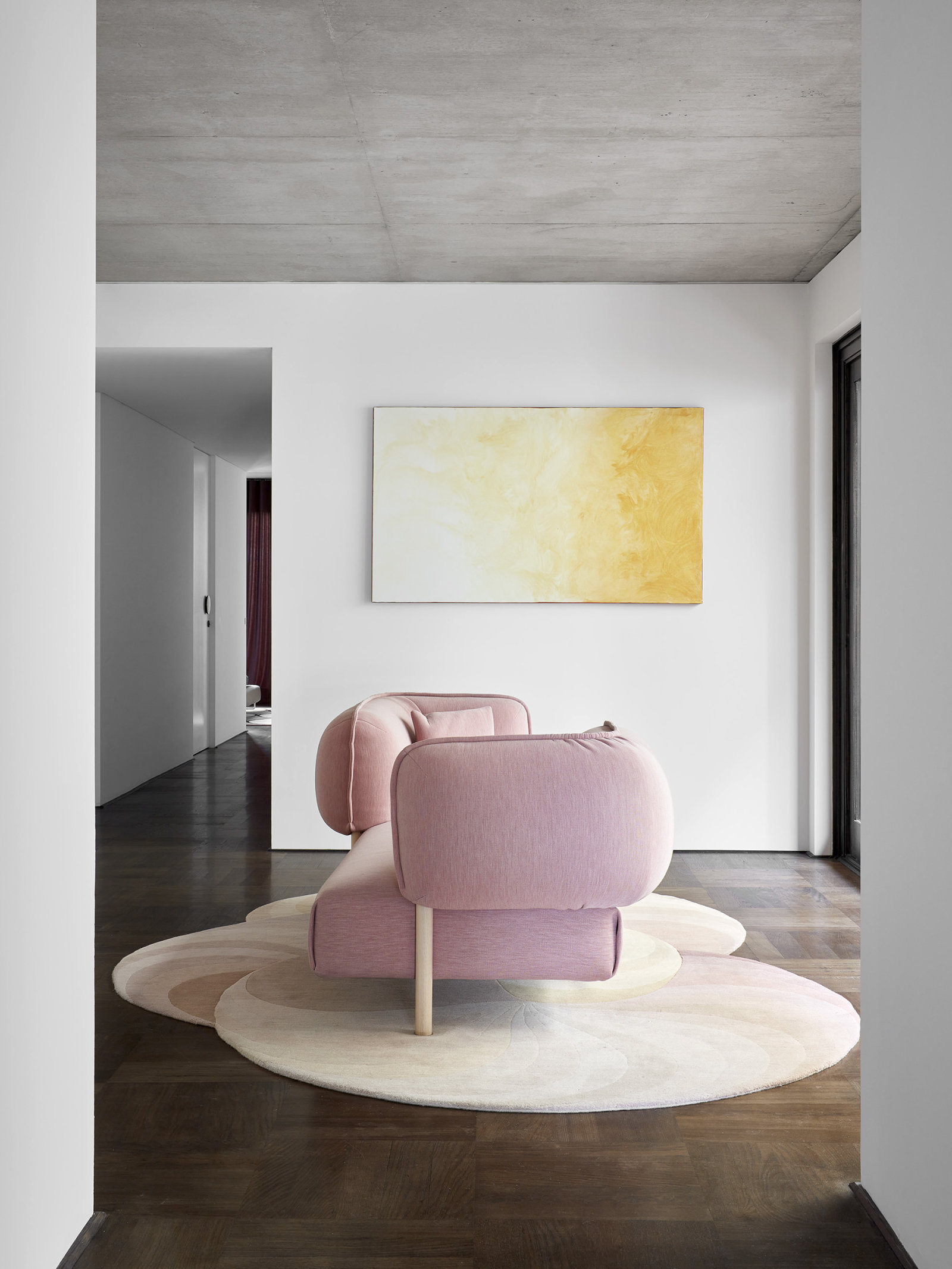 Shutter House is built from a concrete block, which we cut into the steep-edged site to anchor the home in its sur­rounds. Respond­ing to the site's topography in our design approach, we embedded an intrinsic indoor-outdoor con­nection within the home's spaces. The traditional home plan is inverted here, placing main living spaces on the top floor to maximise views while lodging private spaces into the earth on the middle level to establish calm and tranquillity.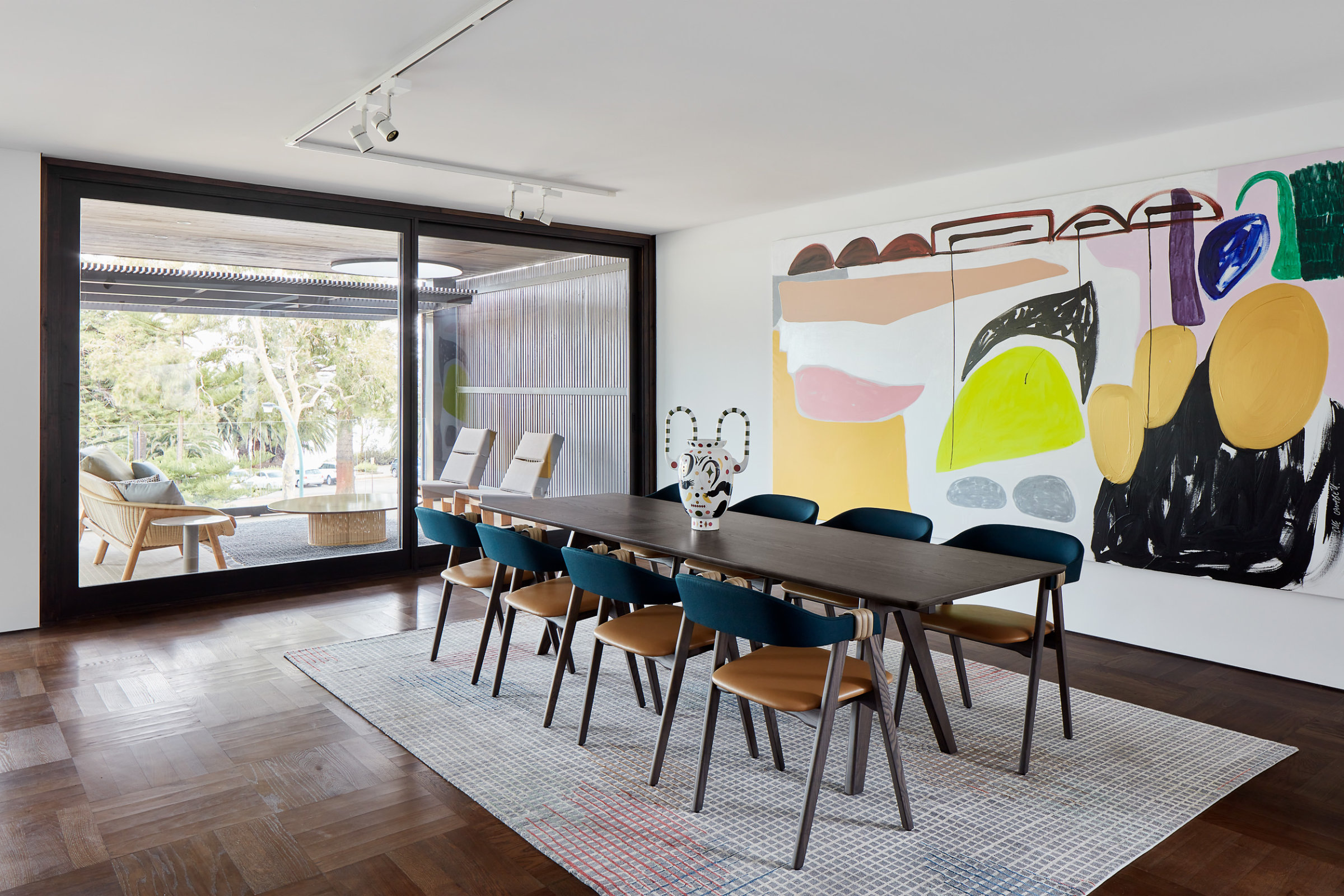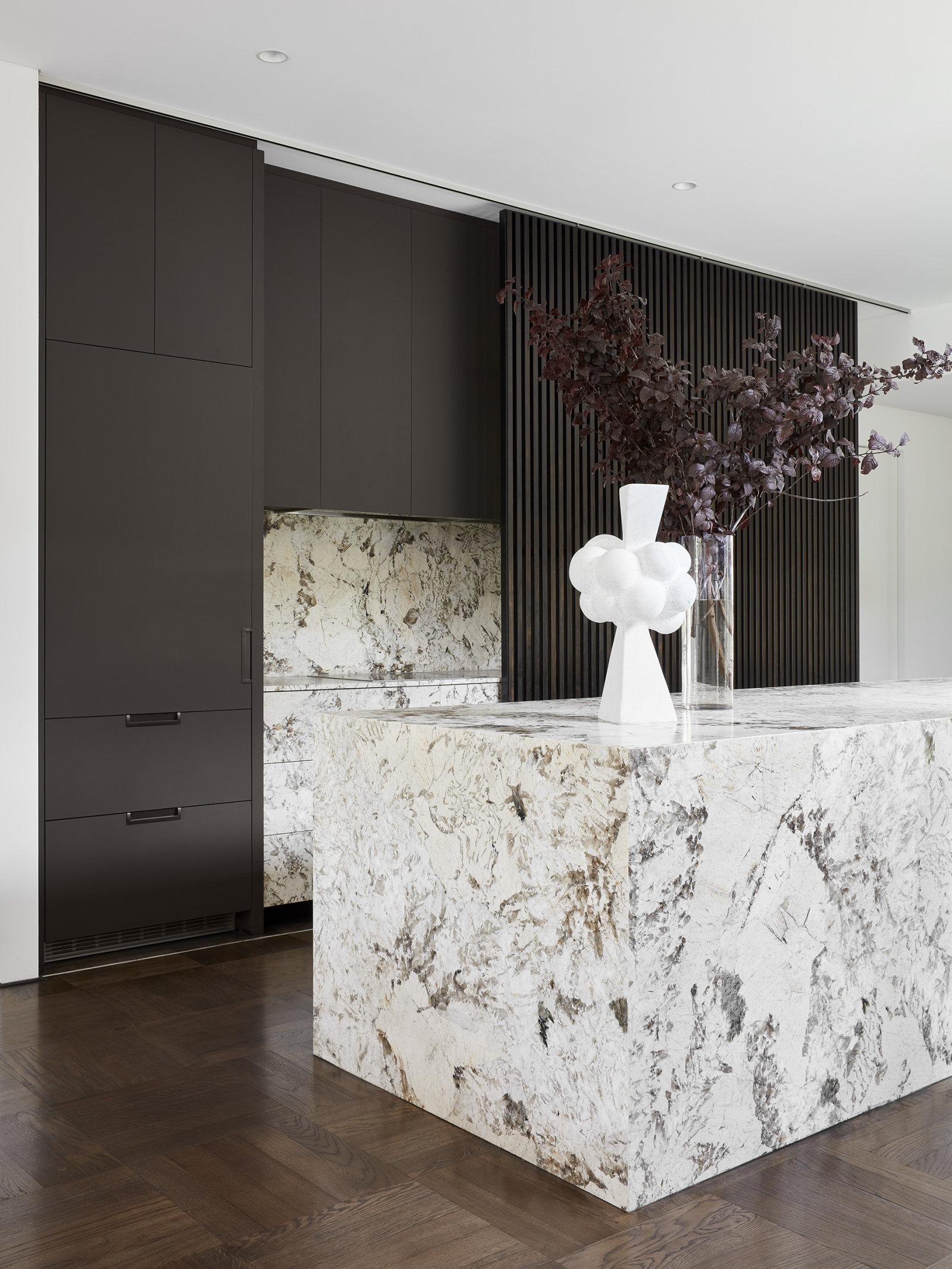 From the outside, Shutter House's Japanese design aes­thetic is evident but subtle, with its locally-sourced stringy­bark timber facade a 'second skin' that can be opened or closed to mediate light. Even when fully closed, the screen allows visibility out onto the adjacent lake and parklands, while settings can be adjust­ed for the creation of either tranquil, moody balcony spaces or open and ex­pan­sive flow between indoor and out.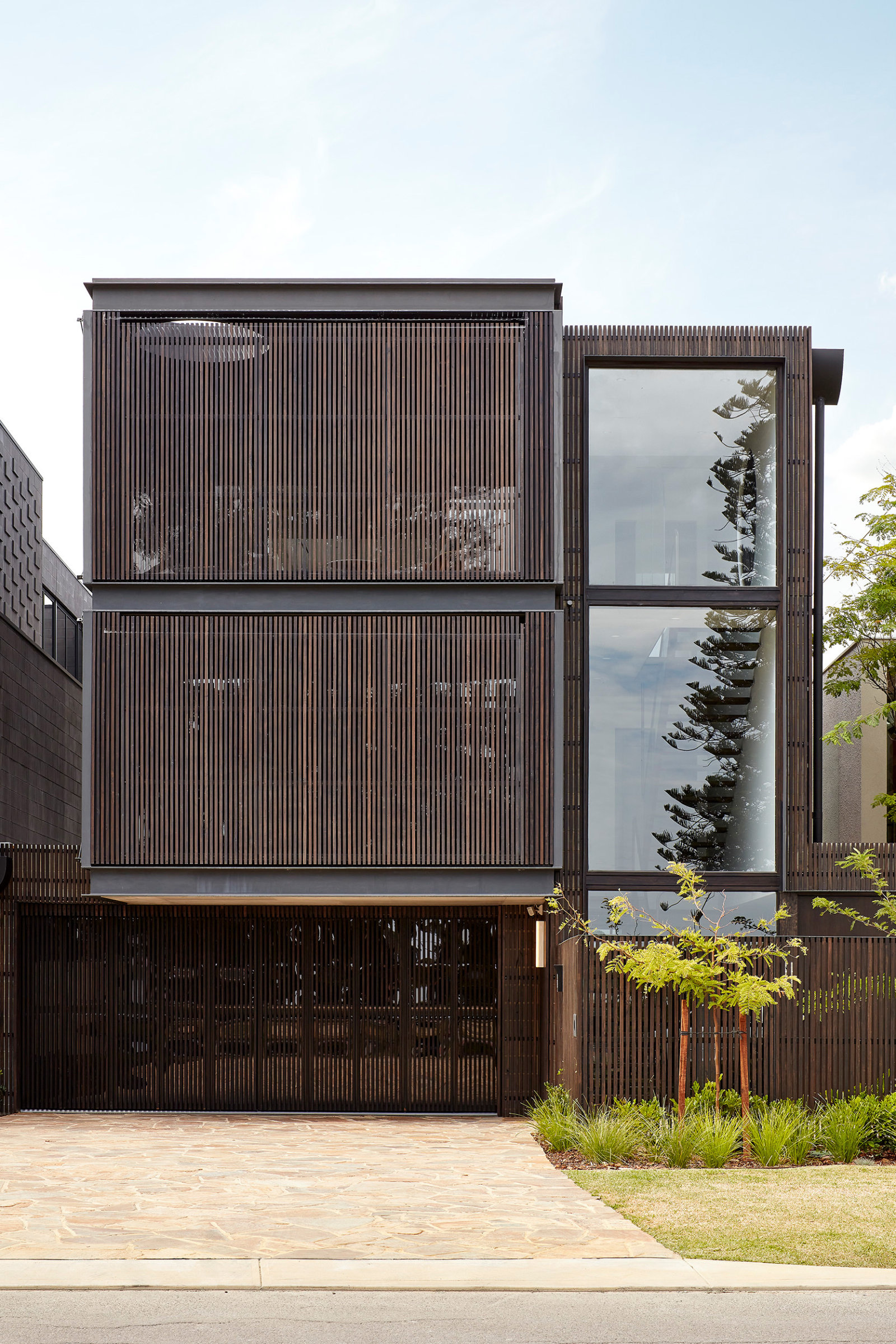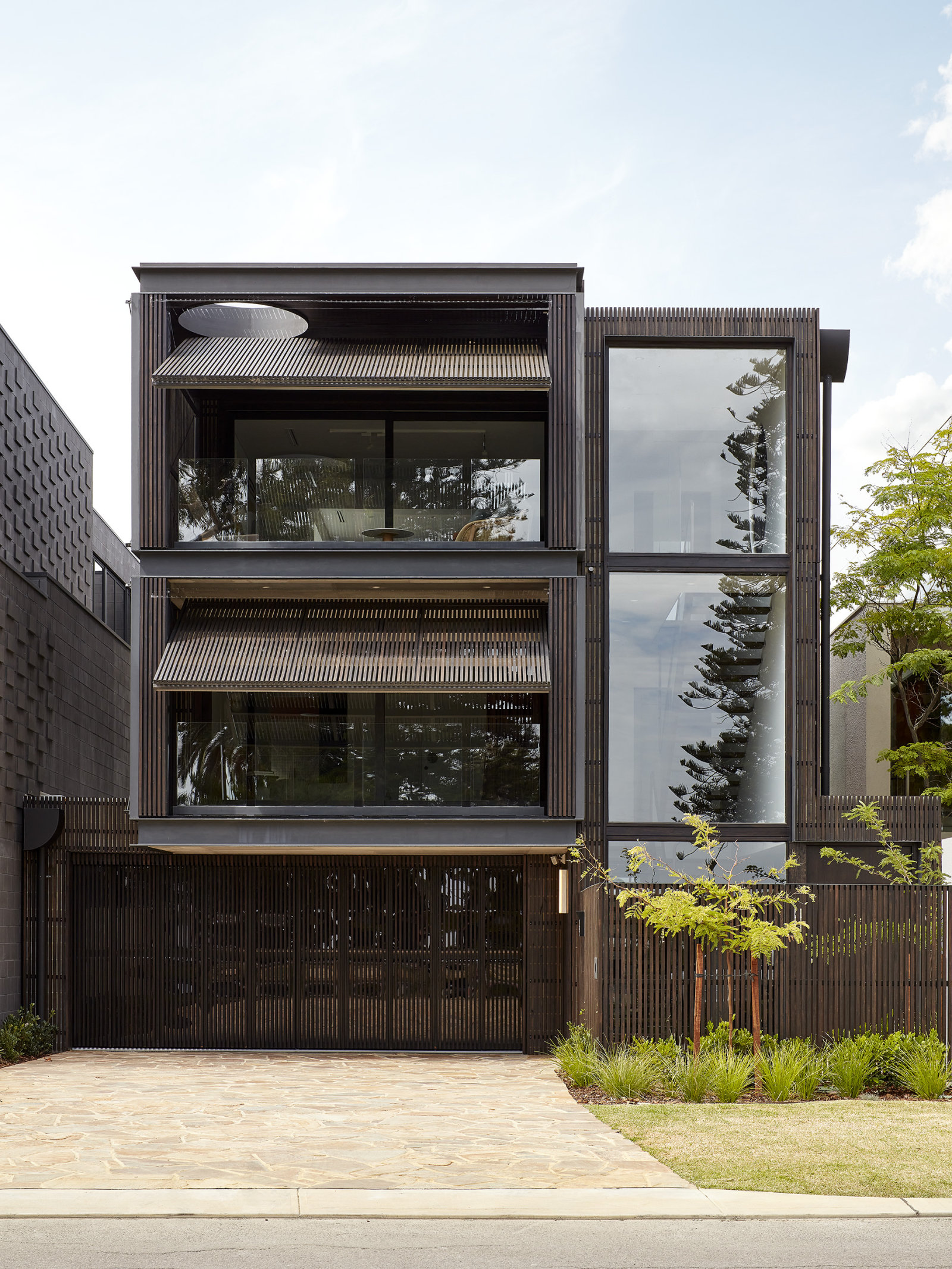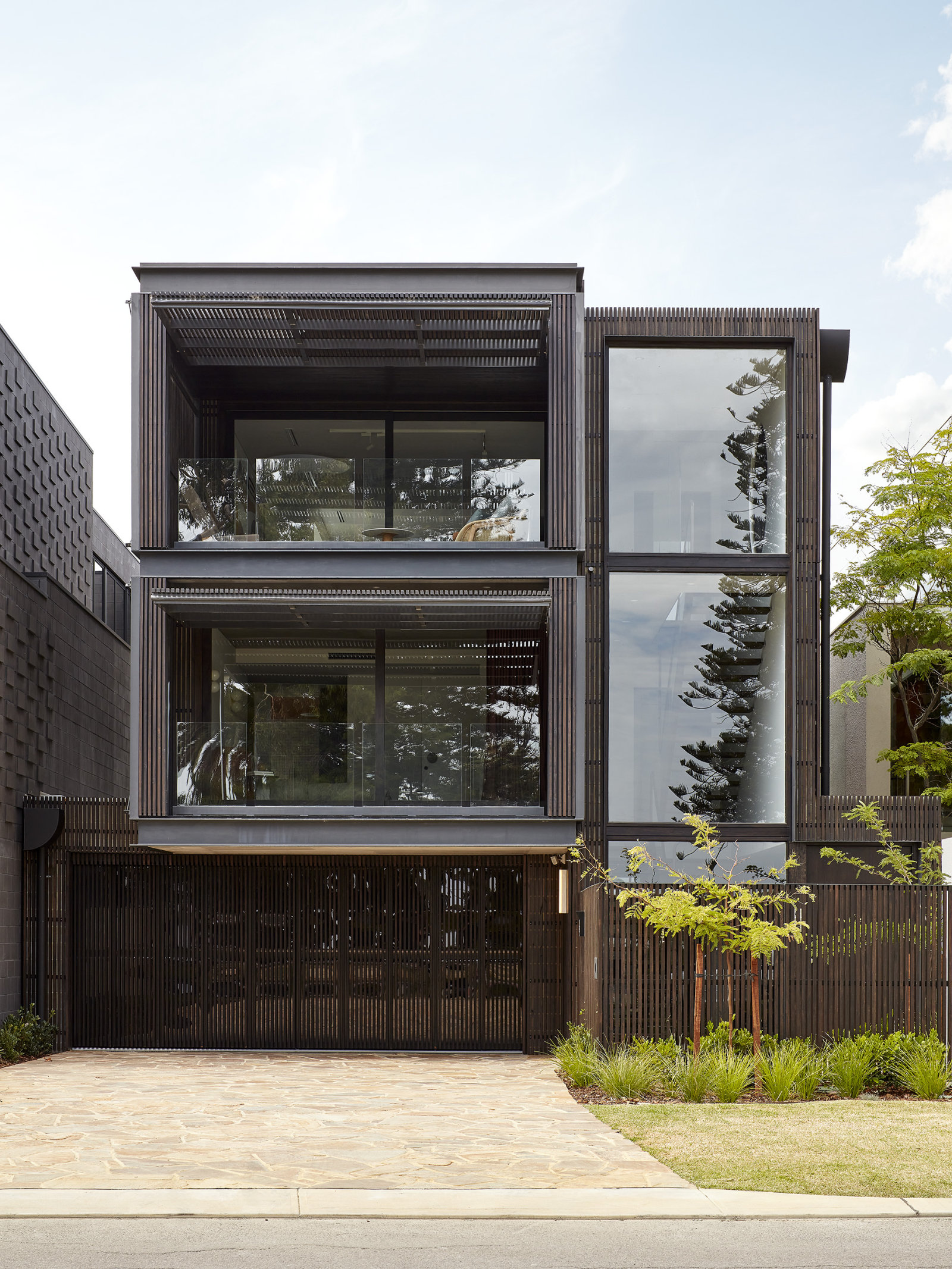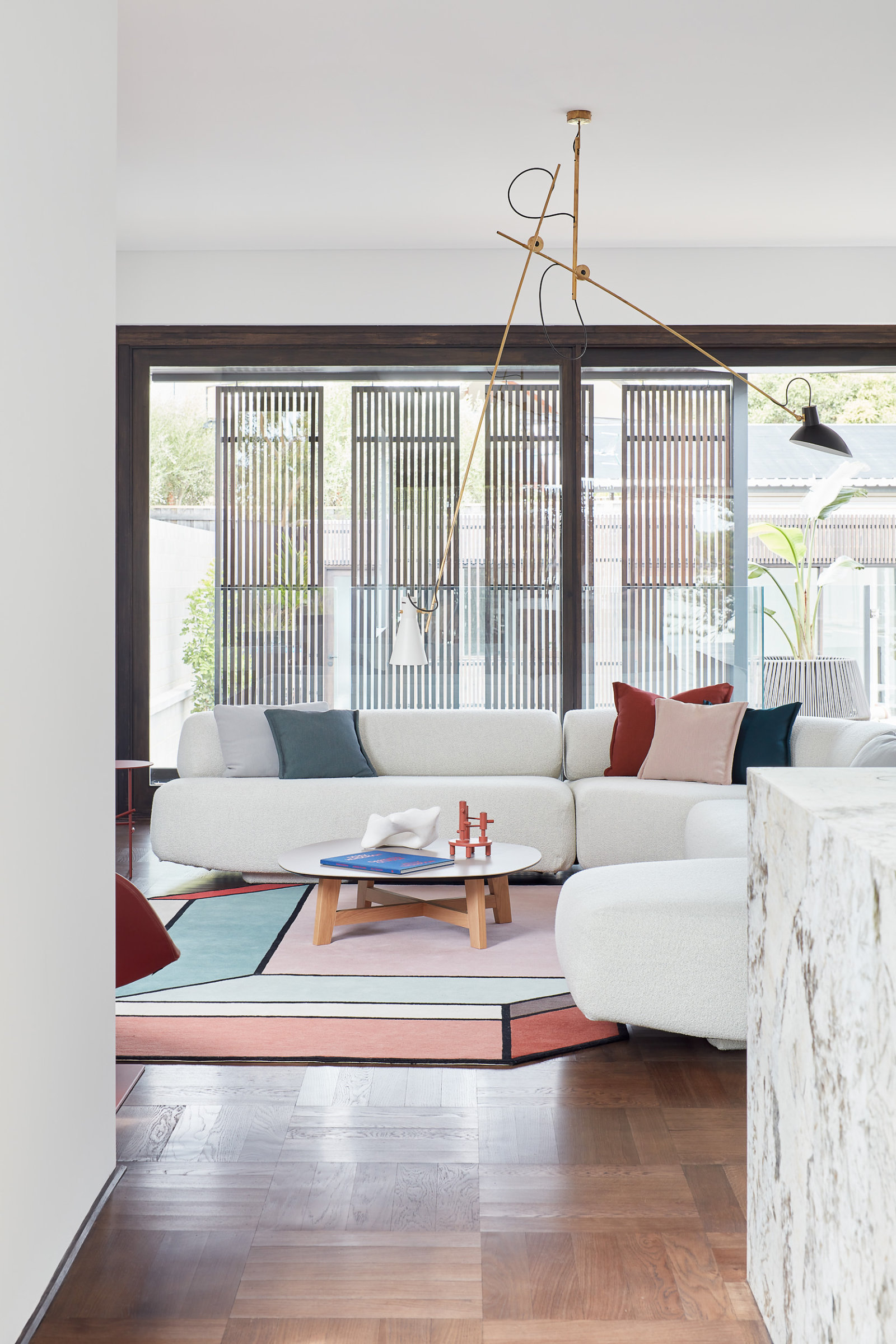 The home is split over three levels. The ground floor hosts a six-car garage and wine cellar, with entry into a full-height void that creates connection bet­ween each level and features a sculptural floating staircase. The first floor houses four bedrooms, three bath­rooms, a laundry and a gallery space, with intimate courtyards and balcony spaces ad­join­ing each room. On the top floor, an open plan living, dining and kitchen space looks out onto Lake Monger at the front of the house, and connects to the pool area at the back of the house, where there is also a separate studio.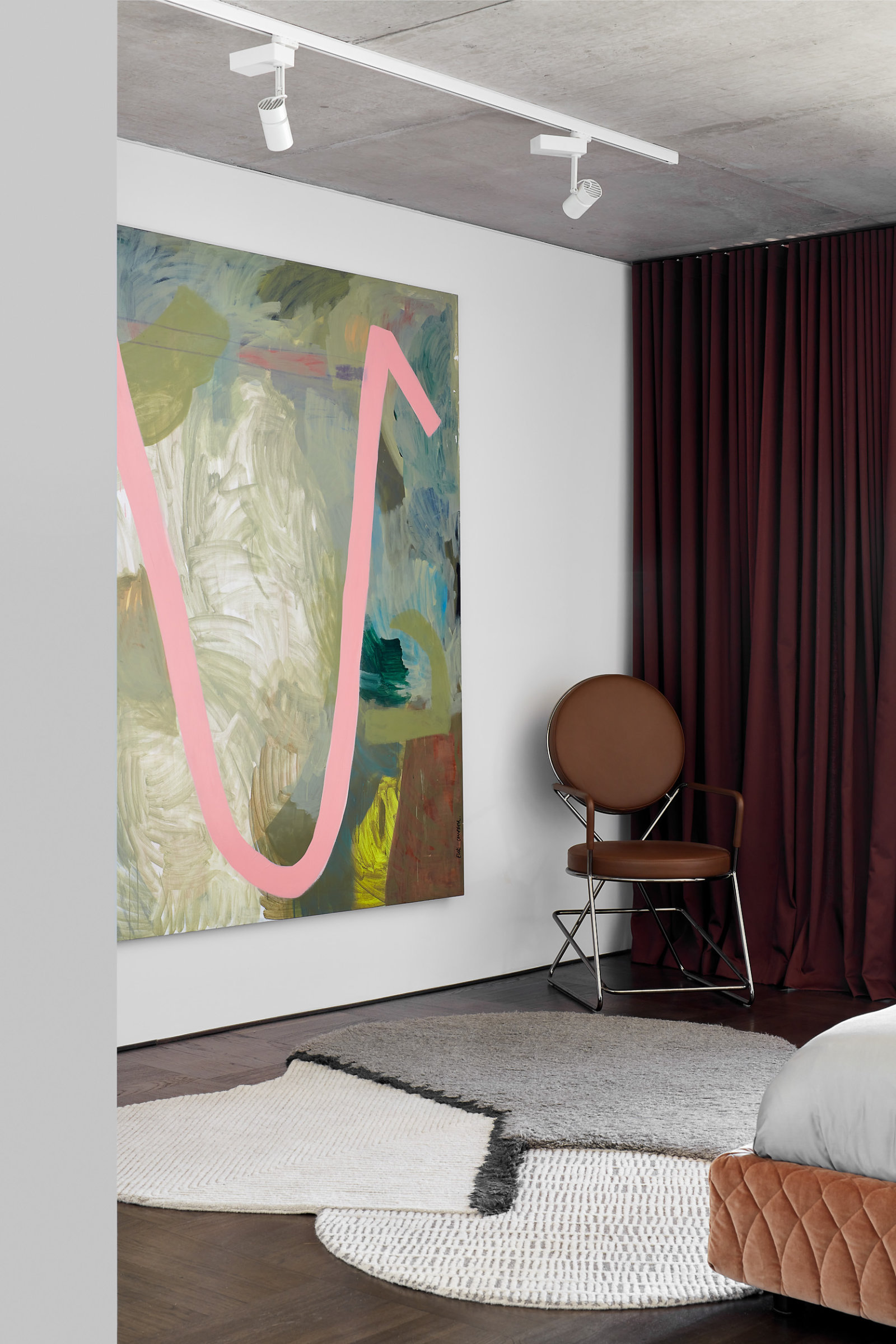 The interiors are grounded in a refined palette of hand-seeded black and white terra­zzo, oak parquetry flooring, exposed concrete ceilings and feature stone surfaces. Carefully selected and strategically placed furniture and artworks inject colour, creating a sophis­ticated but creative space that sits in gentle contrast to the home's delicate, natural exterior shell. The bath­rooms are an inten­tion­al point of interest in the design, representing a break in the materiality used in other parts of the home and adding a sense of play.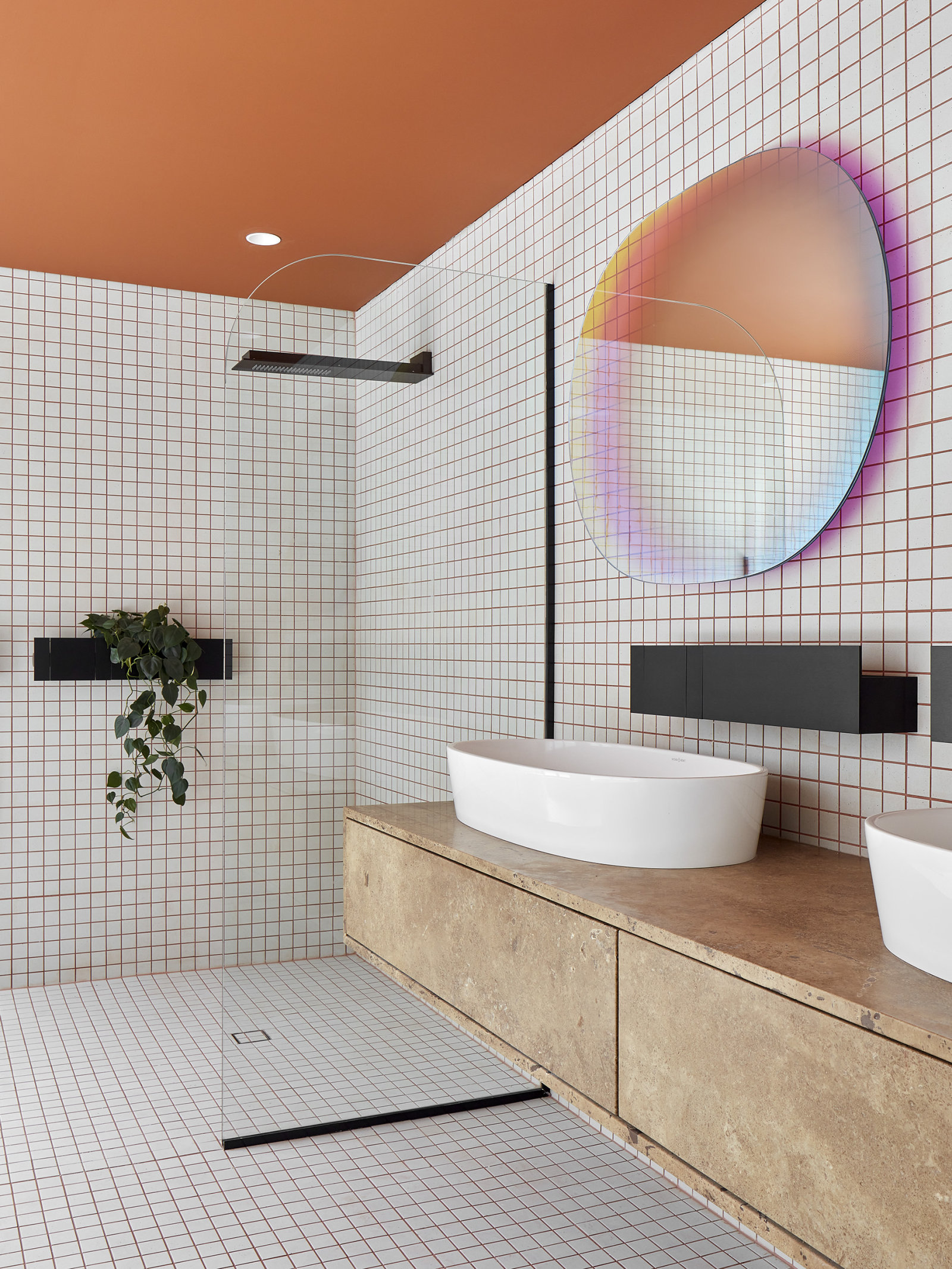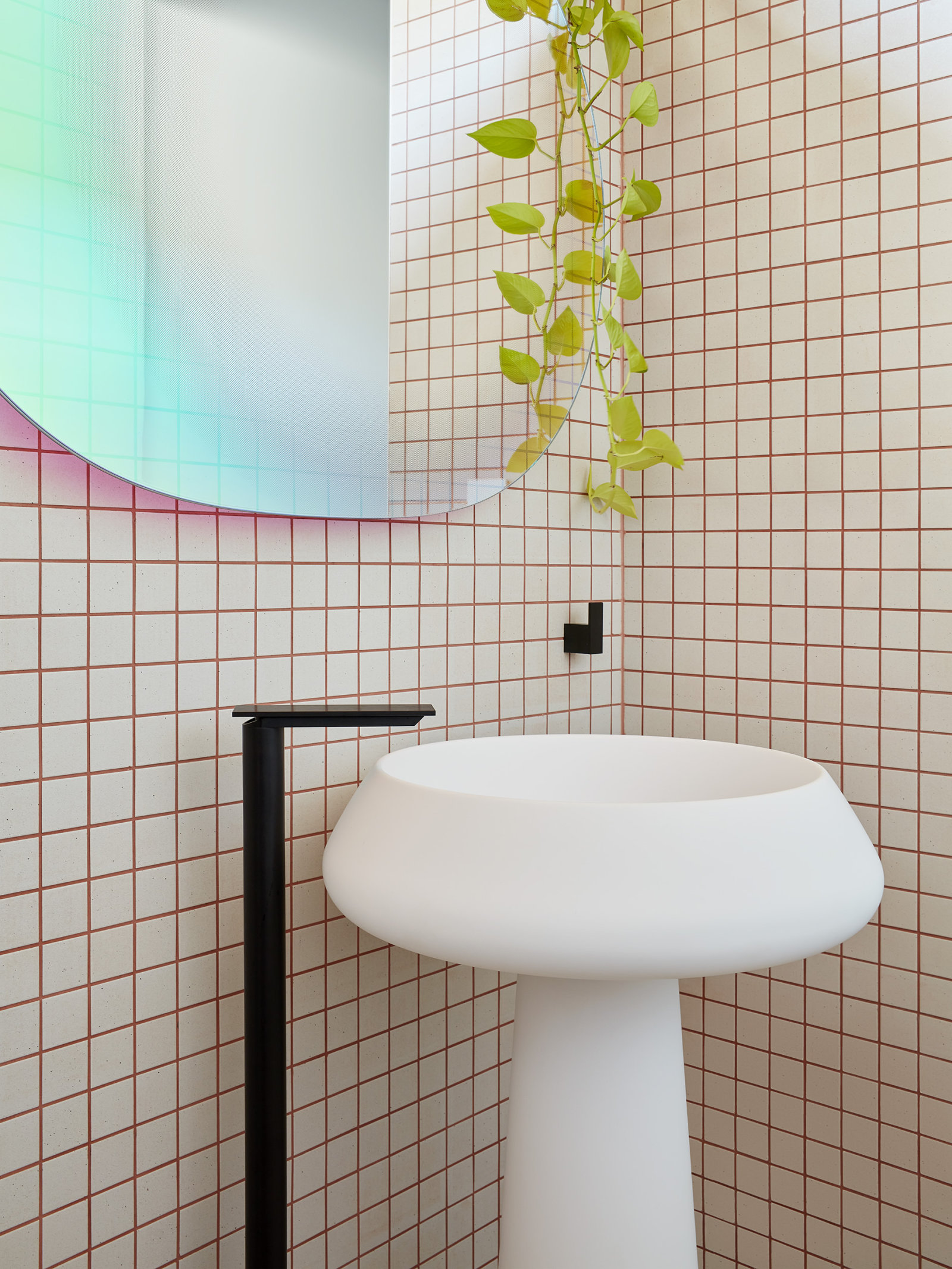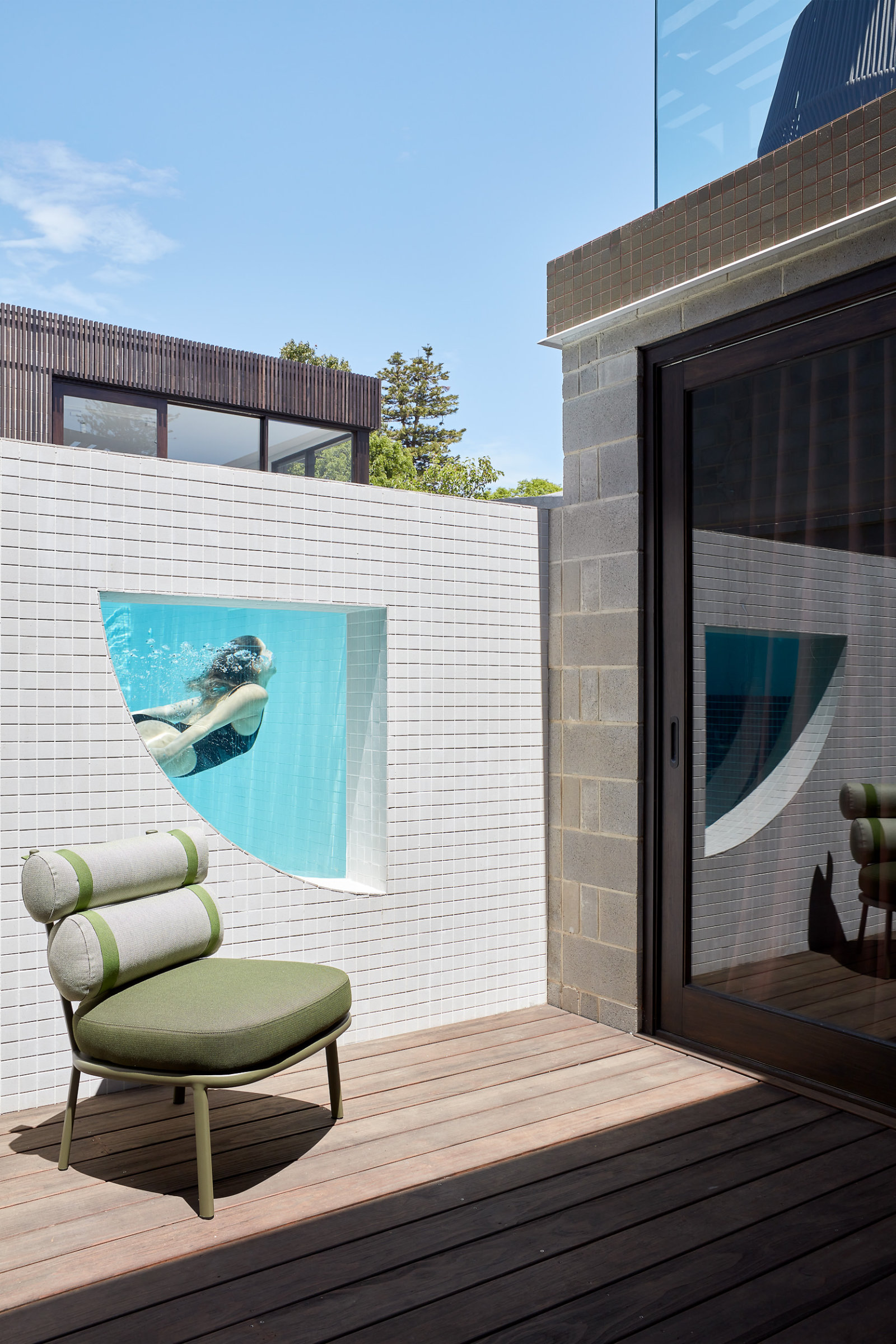 The details of the internal wet areas carry through to outside, where the terrace and pool areas combine further tiling with block­work and dark timber decking. Circular and curved forms continue the intrigue found through­out the home, while also making impor­tant archi­tec­tural connections; for ex­ample, a circular window in the side of the pool that faces into a first floor bed­room tethers the two spaces and also allows light to travel from outside, through the water, into the interior.
By responding sensitively to its site, Shutter House pro­vides its occupants with the full enjoyment of the public, private, indoor and outdoor attributes that make its location so enviable — all while celebrating local mate­rials and craftsmanship.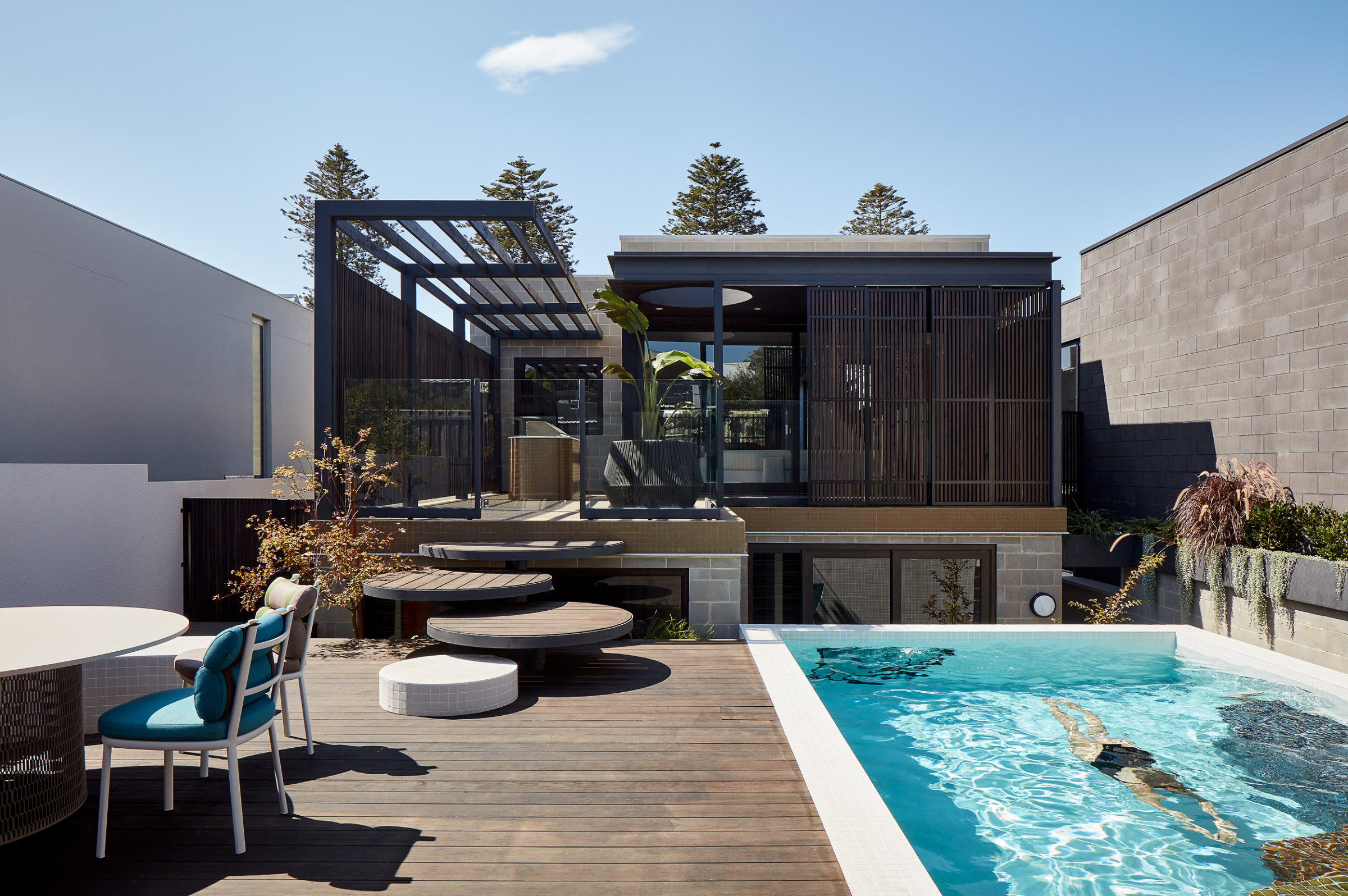 I knew from the moment I stepped into the beautifully designed and built Shutter House that I had to make it my home. Living in the home for a year gave me the absolute confidence to lean on the team to help design and build the new Circles of Hair. Sharlene Lee, Owner, Shutter House and Circles of Hair