Play House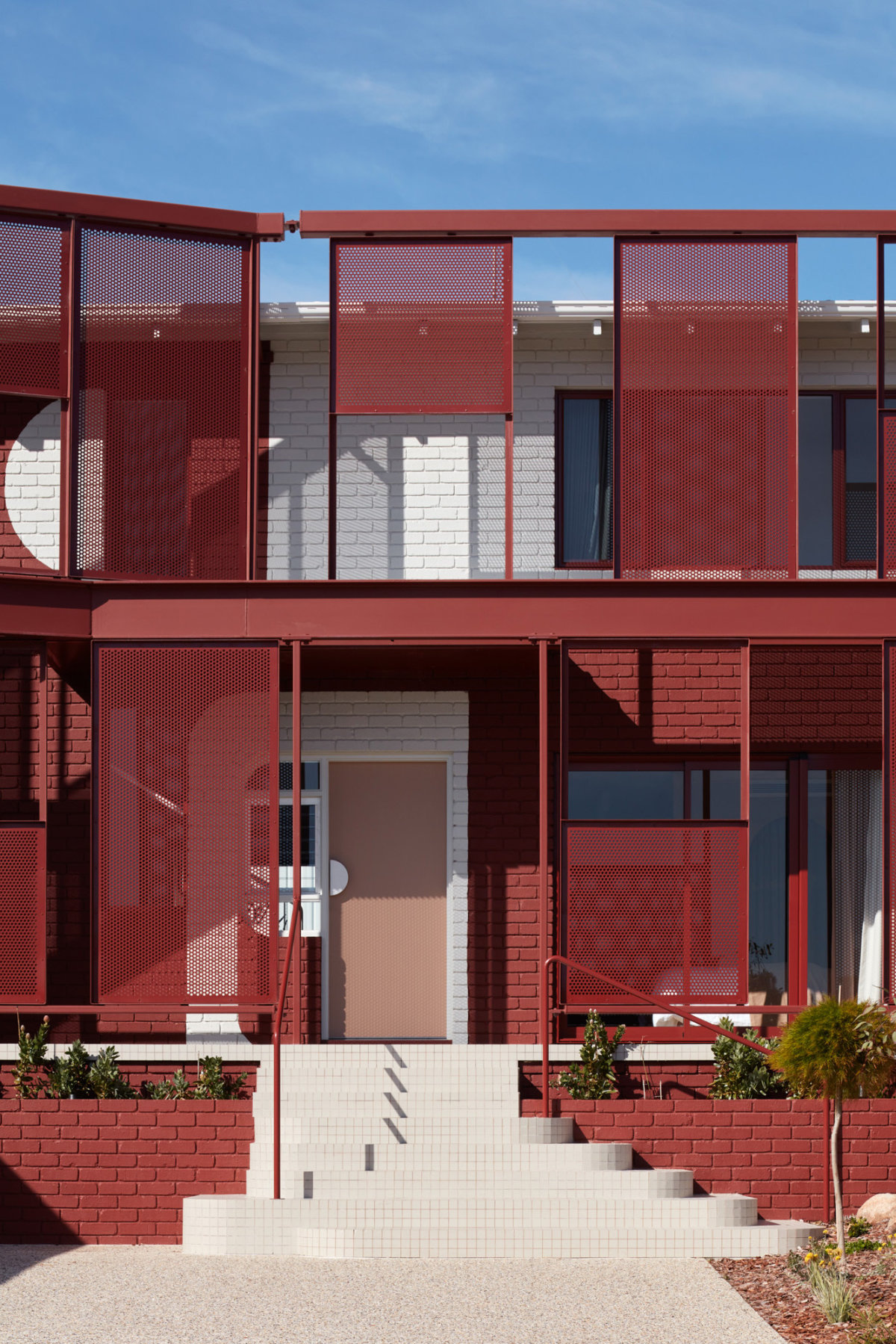 An inventive transformation of a 1970–80s-era suburban coastal home, Play House is a street-enhancing design statement that offers both the site and owner a new lease on life.
Year Completed

2022

Location

Marmion, W.A.

Area

326m2

Architecture, Interior, and Construction

State of Kin

Photos

Jack Lovel
Play House was originally a brown brick, terracotta tile home typical of Perth's north­ern beach suburb of Marmion, where the combination of proximity to the ocean, a slow pace of life and spaciousness is attracting renewal. When the client bought the home, they approach­ed State of Kin with an open brief to create something bold, key require­ments being to improve shade and privacy.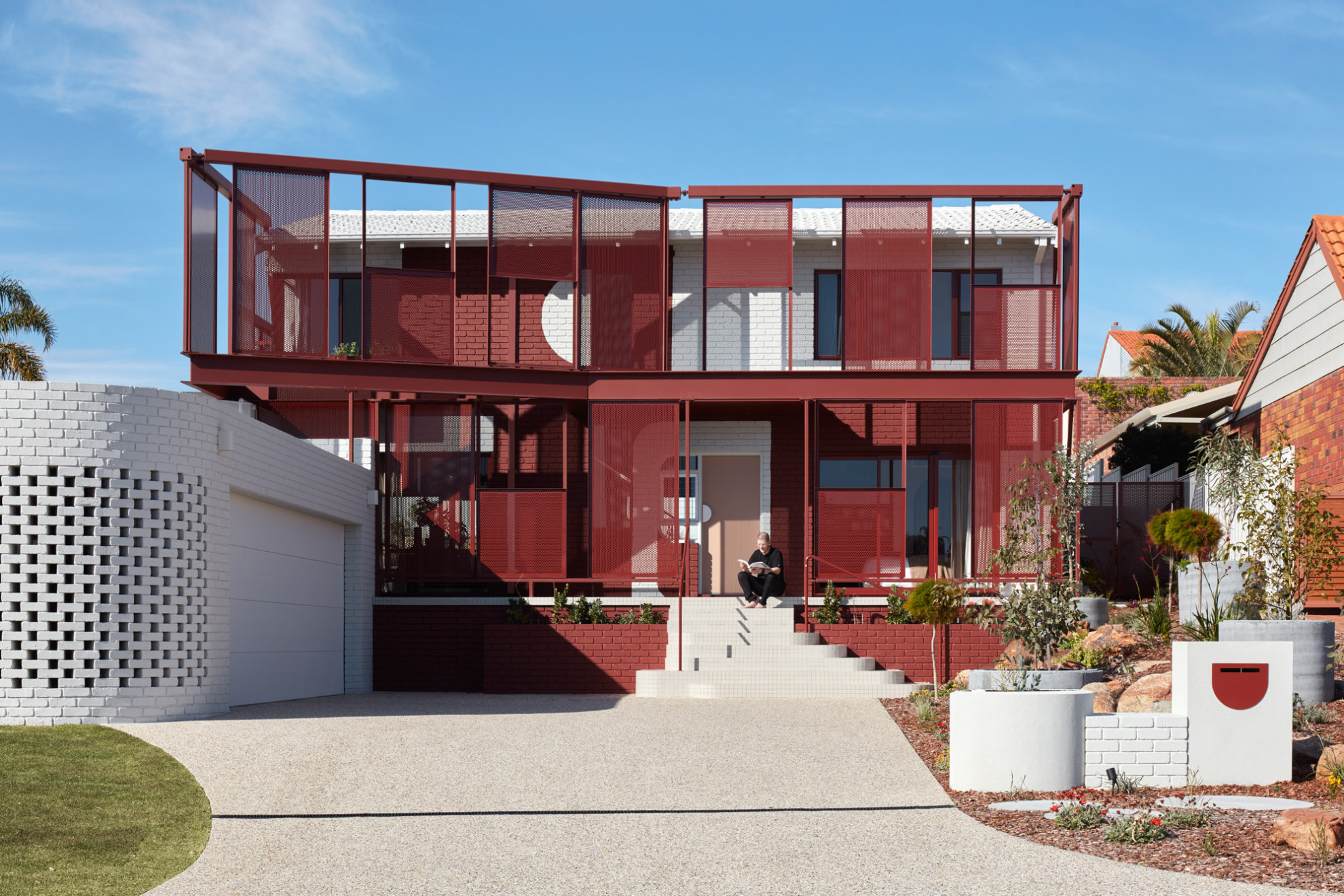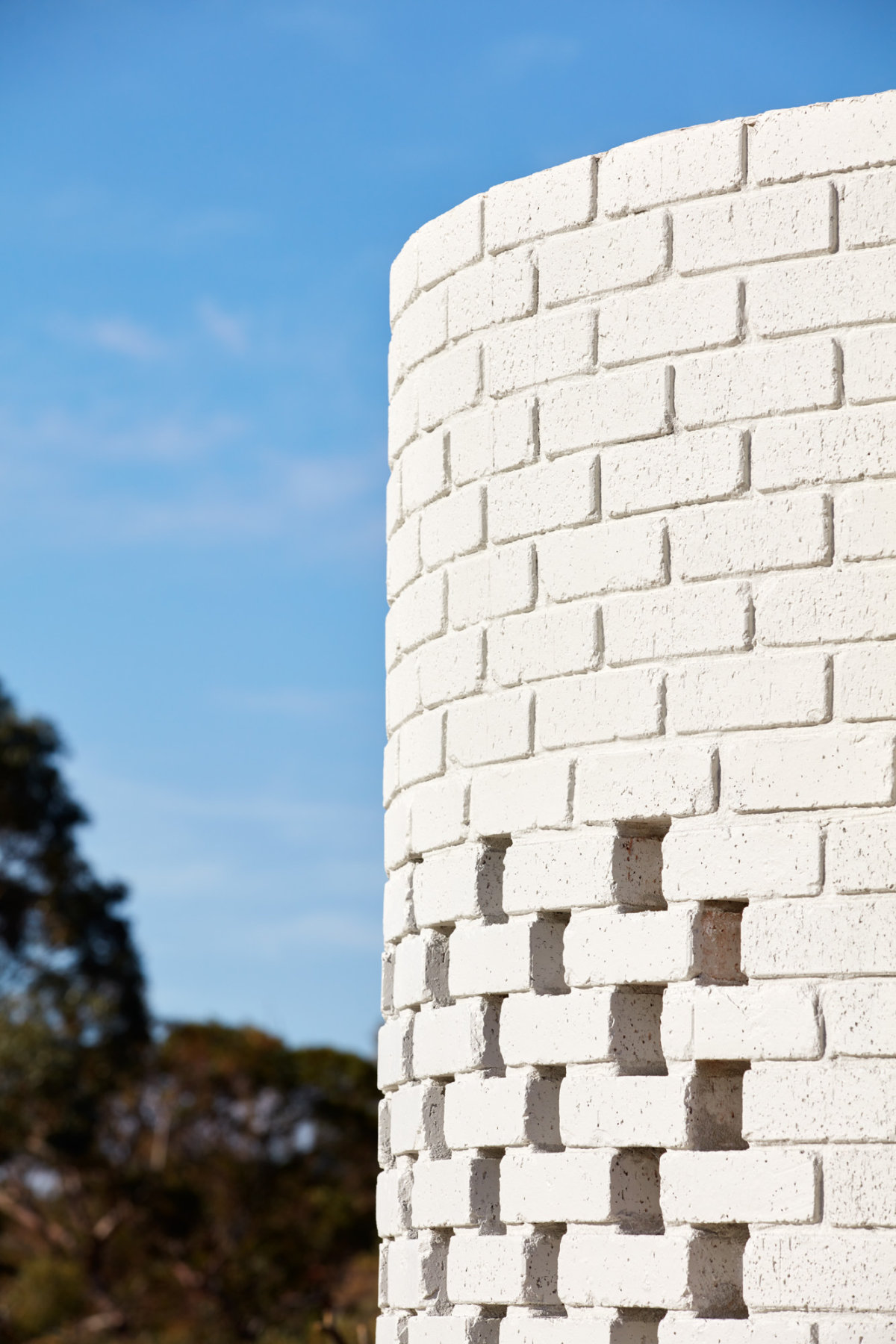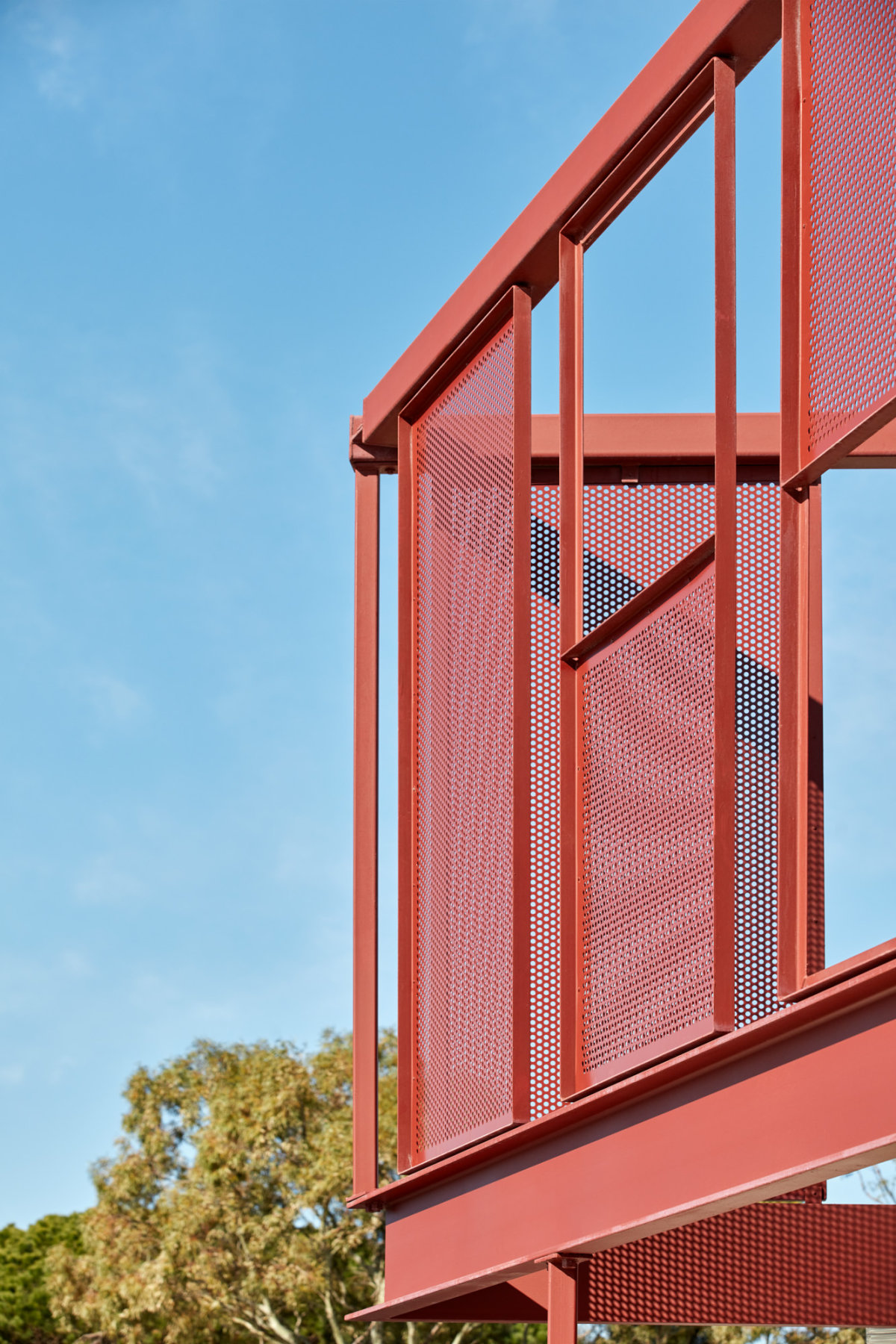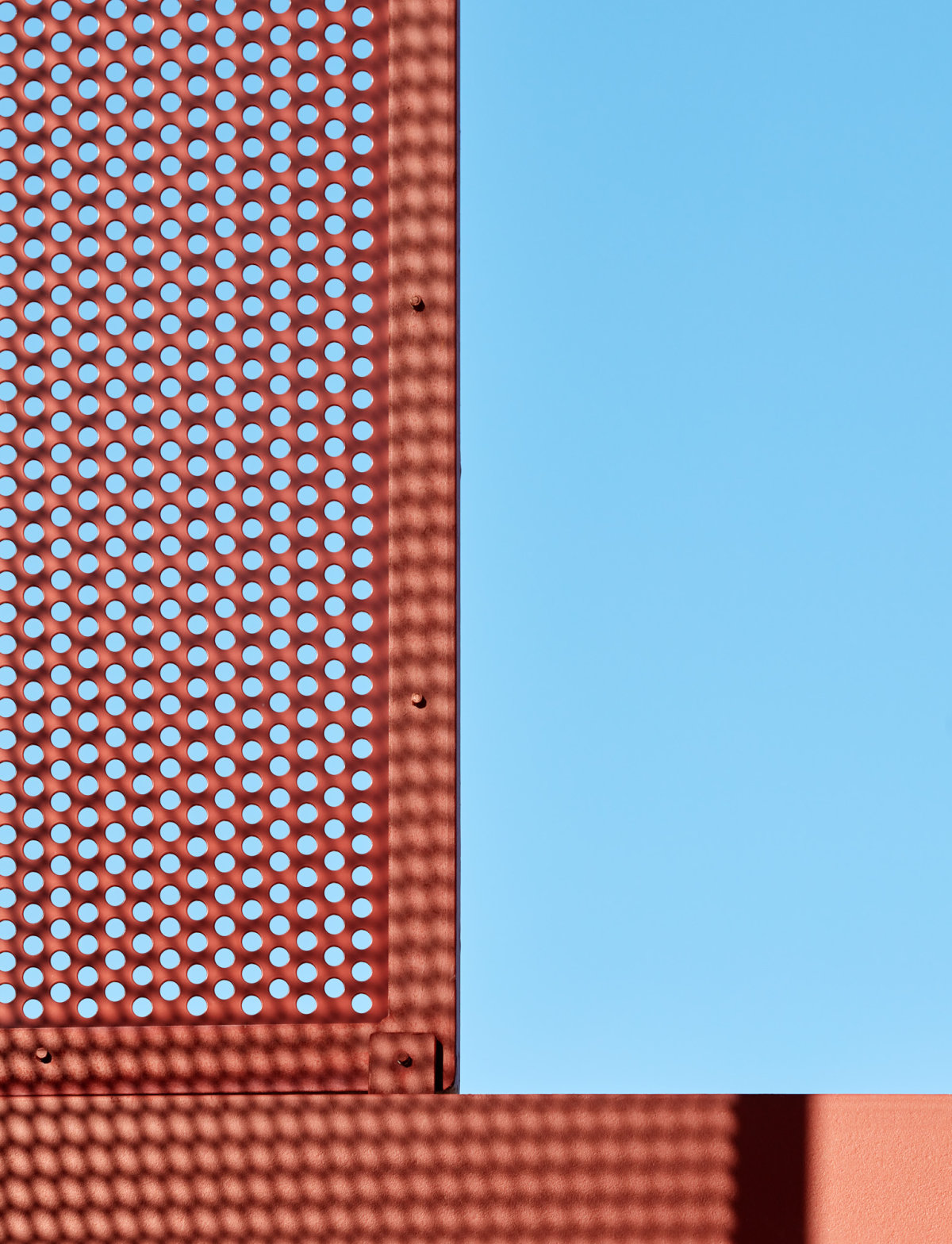 The home had solid bones, so our approach retained the existing building. The exterior is lifted by an ochre-red perforated steel struc­ture that envelopes the facade, im­part­ing a striking yet cohesive appear­ance, serving as a privacy screen and offering dyn­amic sunlight filtration. Fresh white paint over the original brick exterior updates the aesthetic, while the retention of curved elements and the breeze­blocking in the front wall are reminders of the past.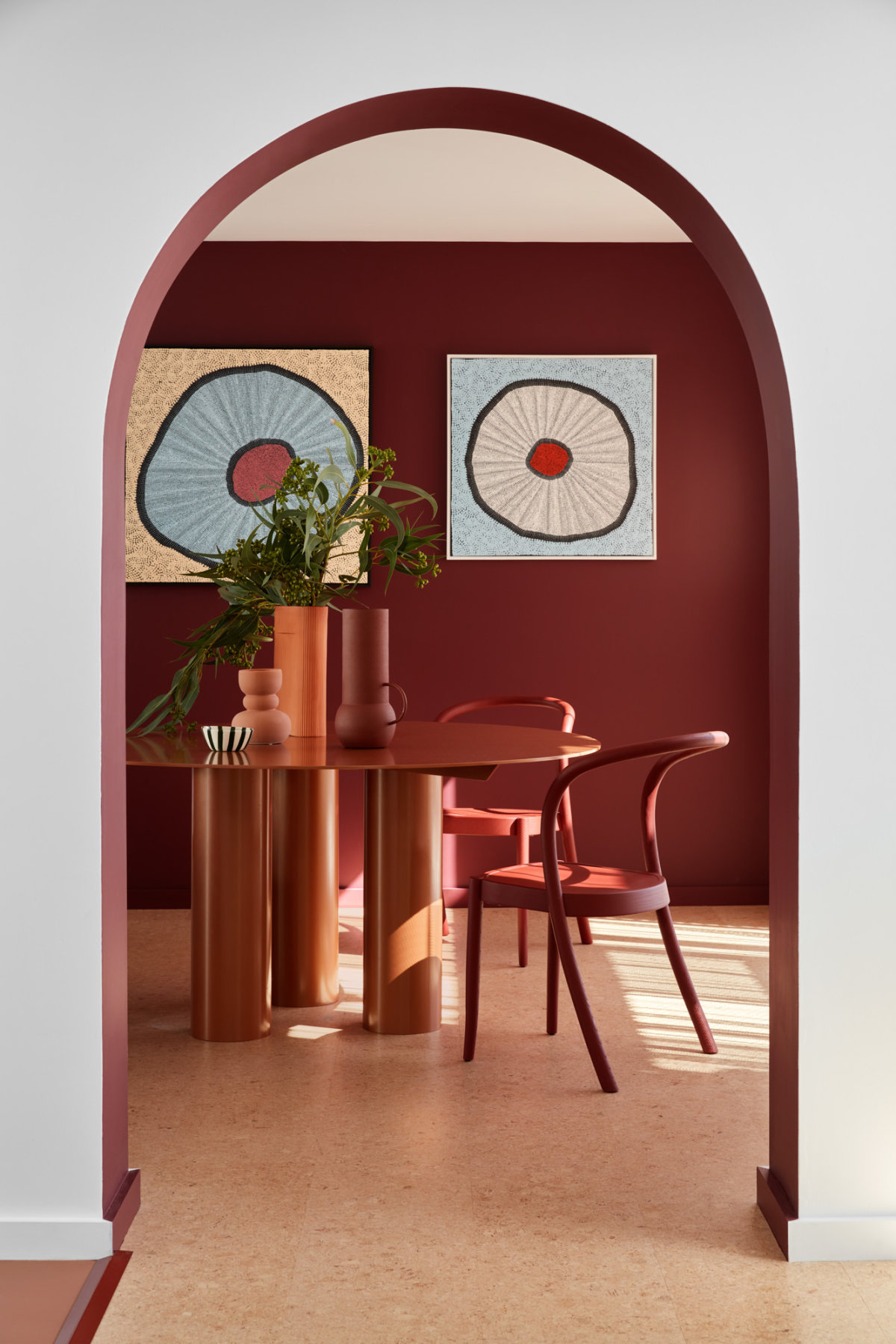 While the focus for the exterior was reinven­tion, inside, the home is entirely reconfig­ured. The entry leads into an open plan space connecting a large living and dining area with the kitchen and study. The ground floor houses the master bedroom and ensuite, while the top floor has two bedrooms and a rumpus room. Where the original floor­plan was cramped — despite the home's relatively large footprint — Play House now offers flexibility, enjoyment and ease.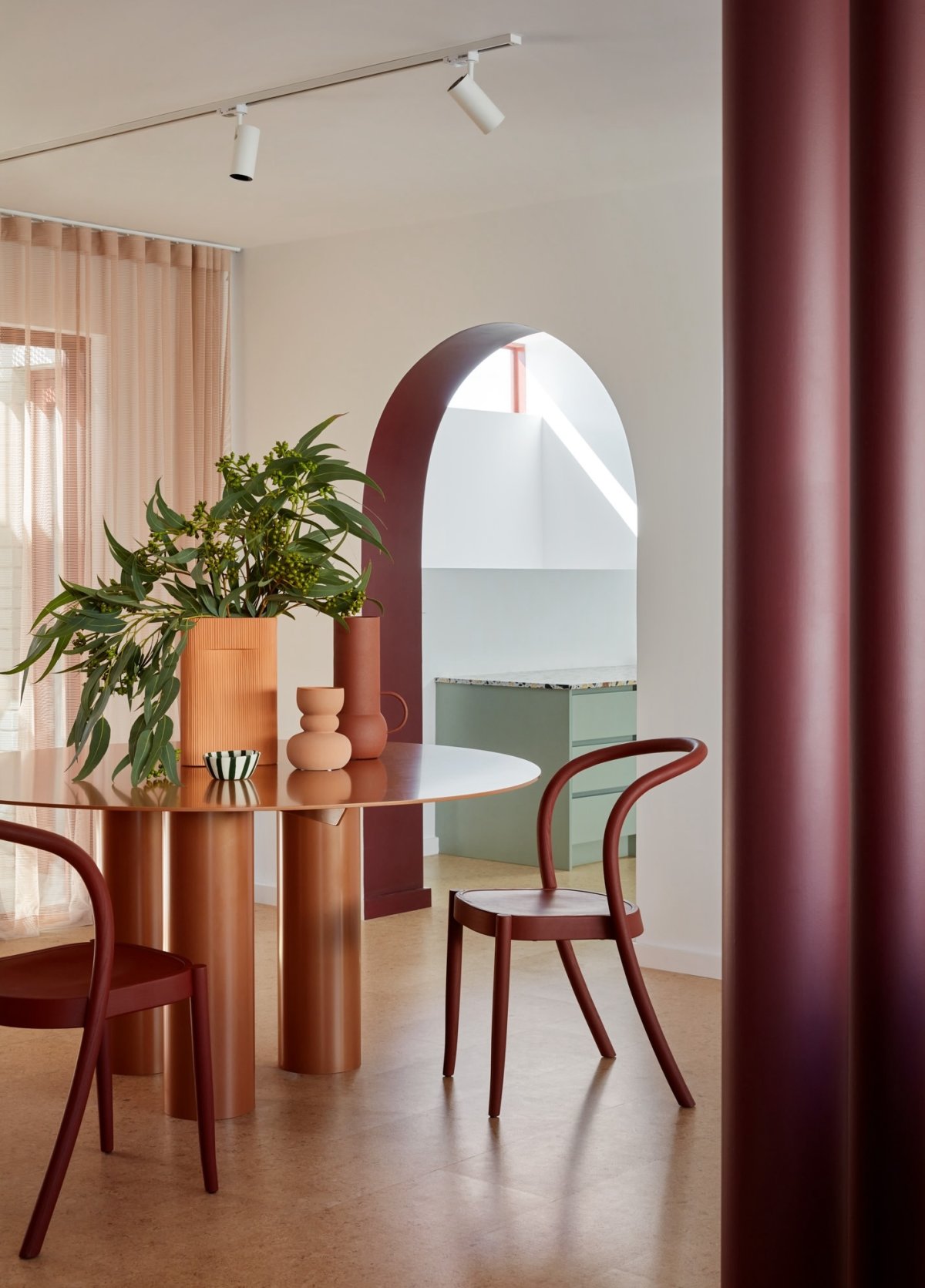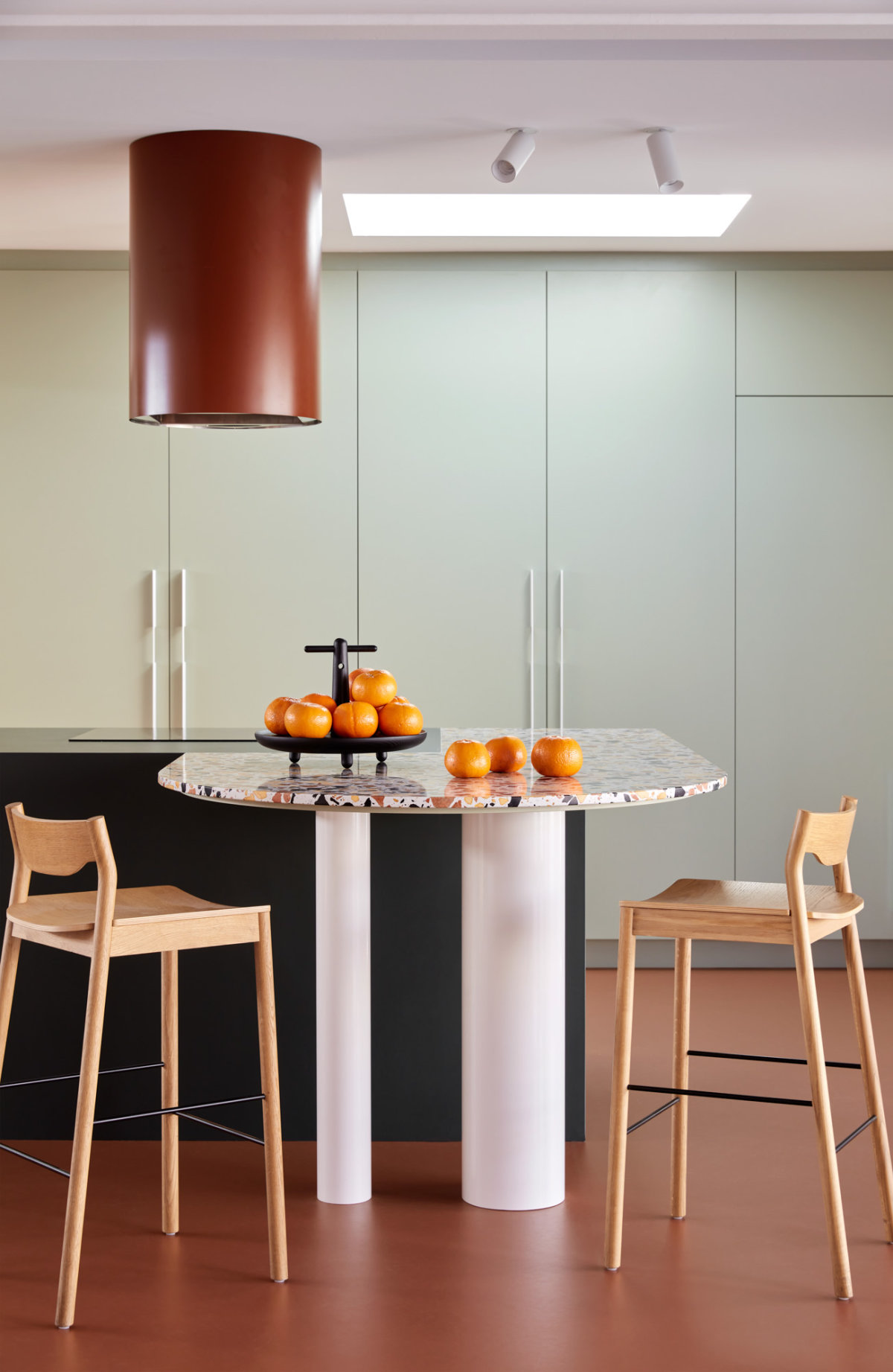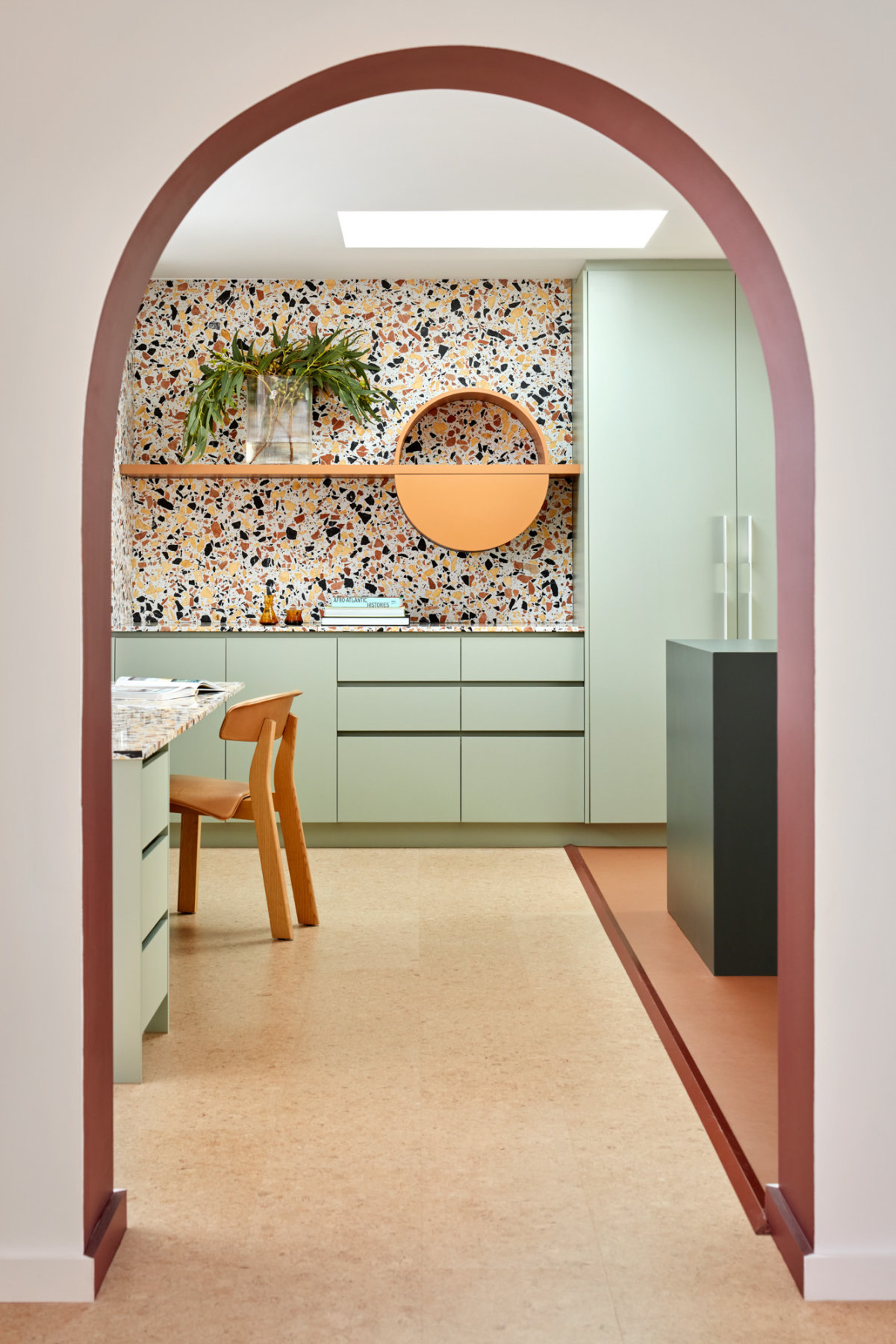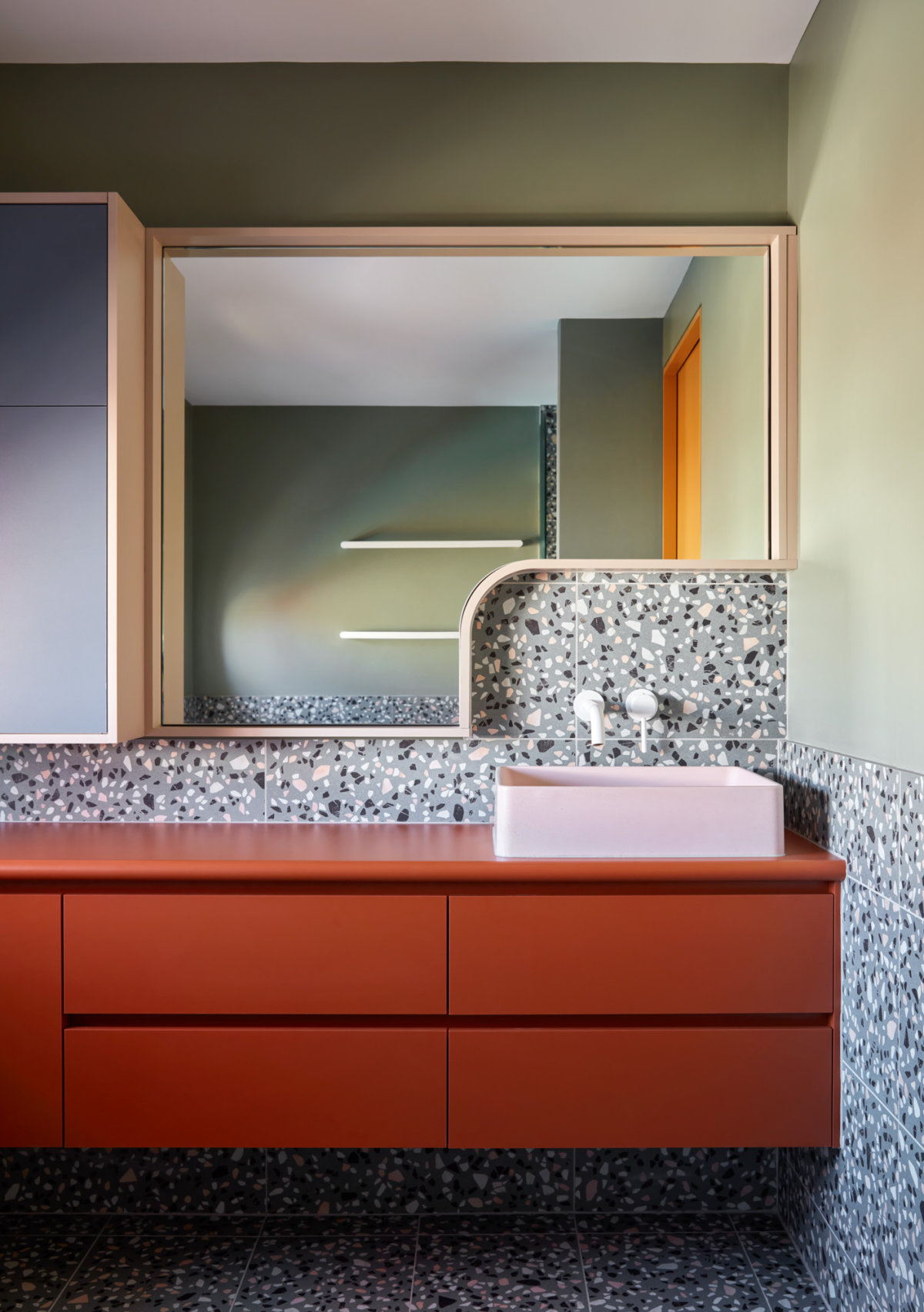 The home's interiors flow on from the indivi­duality of the exterior, combining colours, materials, patterns and shapes to create a sense of joy and warmth befitting of the 'Play House' title. Each room has its own character, but all share a common design language, brought together by cork and terrazzo floor­ing and a dusty, nature-inspired palette running throughout. Archways are utilised to create portals that facilitate seamless tran­sition between each space, creating dialogue and flow.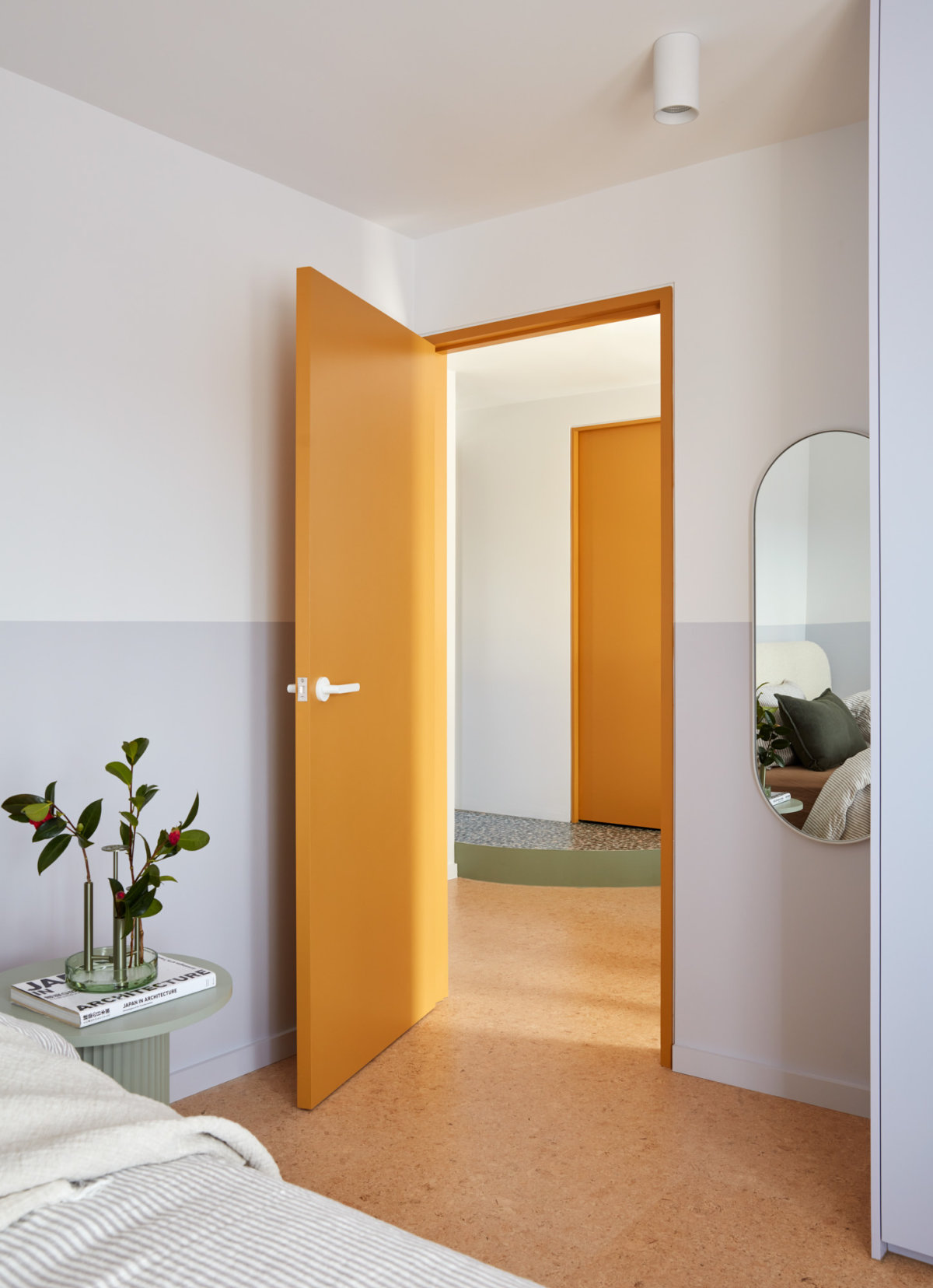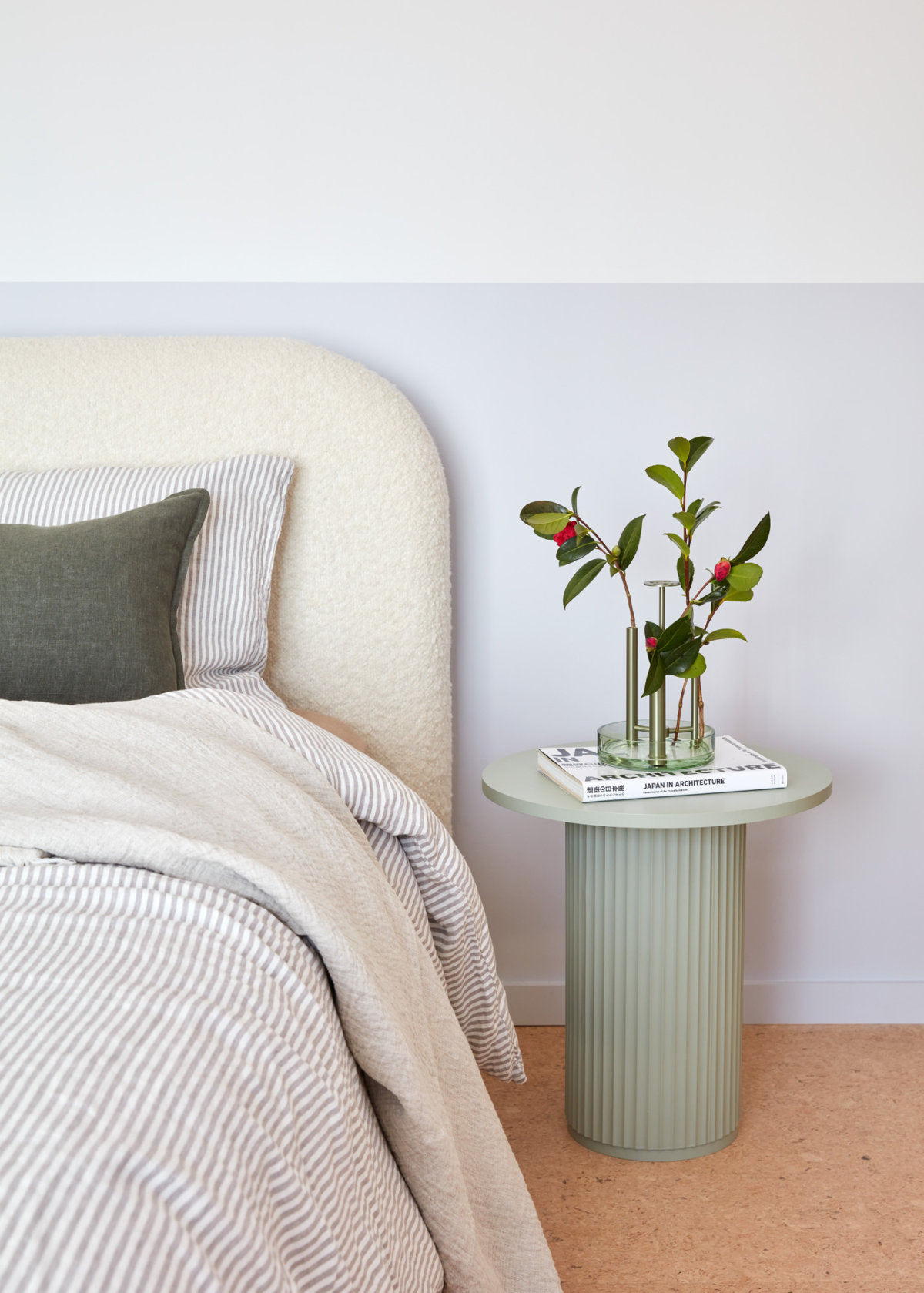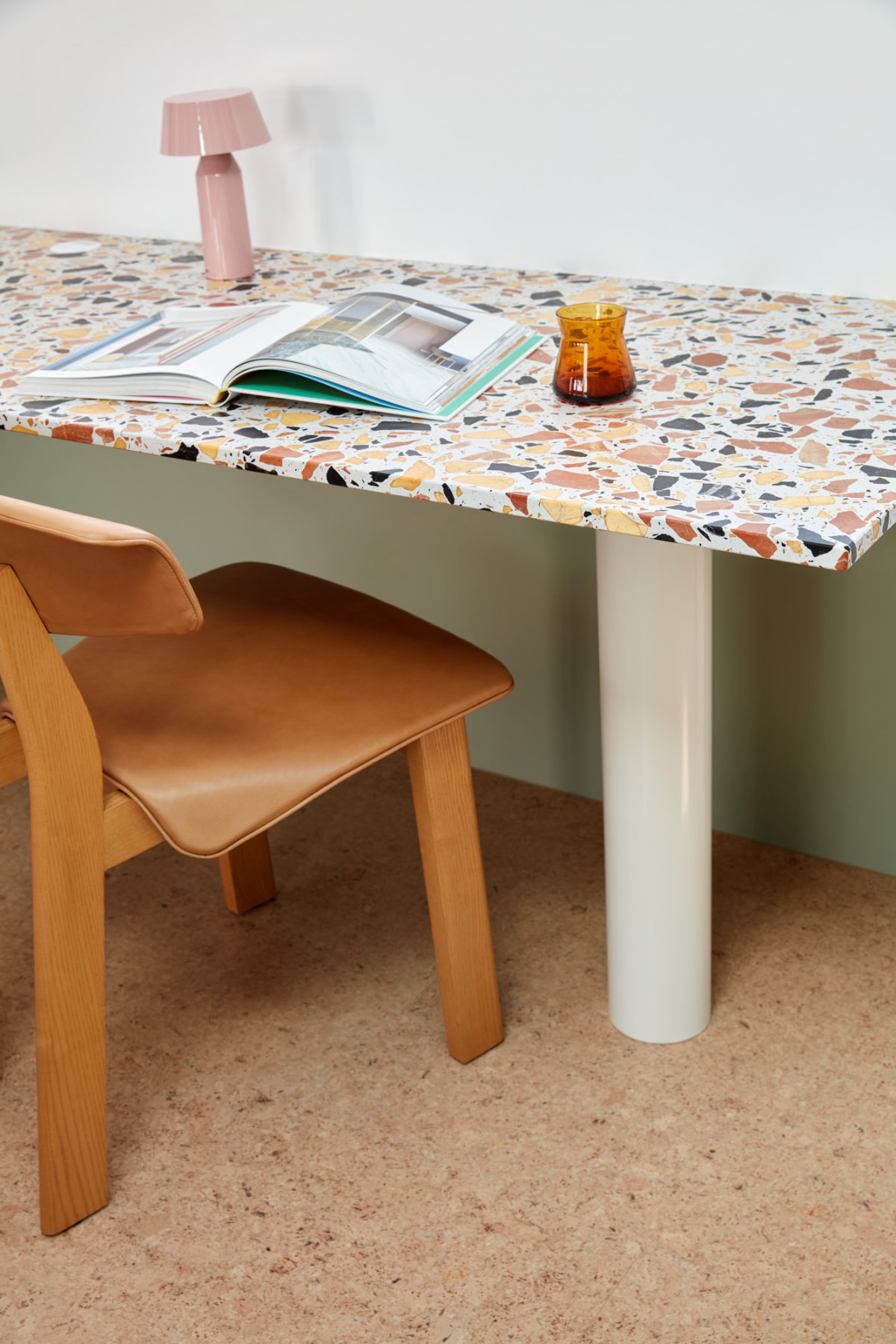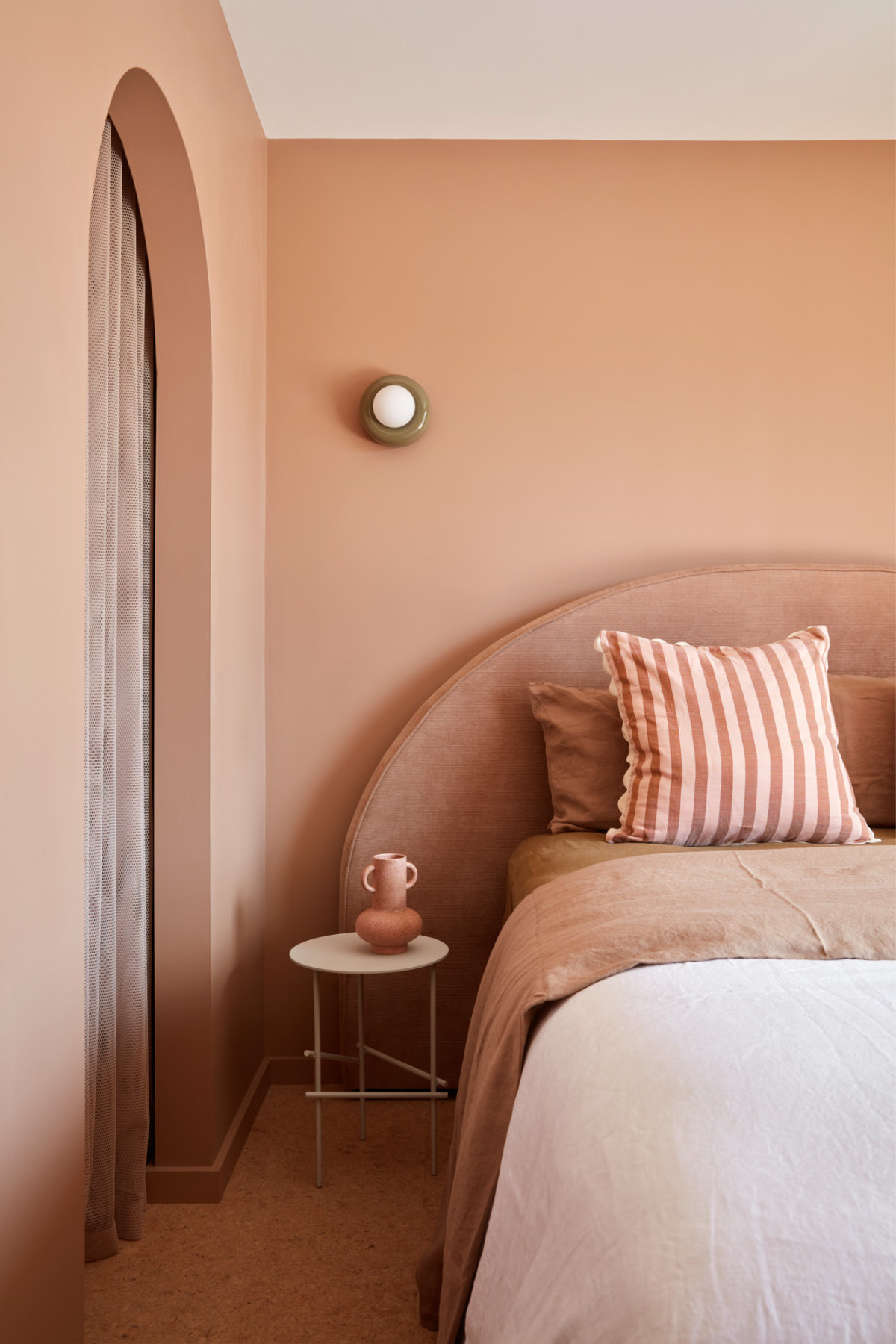 Play House is a fresh and highly visible exam­ple of suburb­an renewal, with our reinven­tion of existing archi­tecture producing an adap­table, functional, and indivi­dual­istic home in which a growing family can make the most of their surroundings.